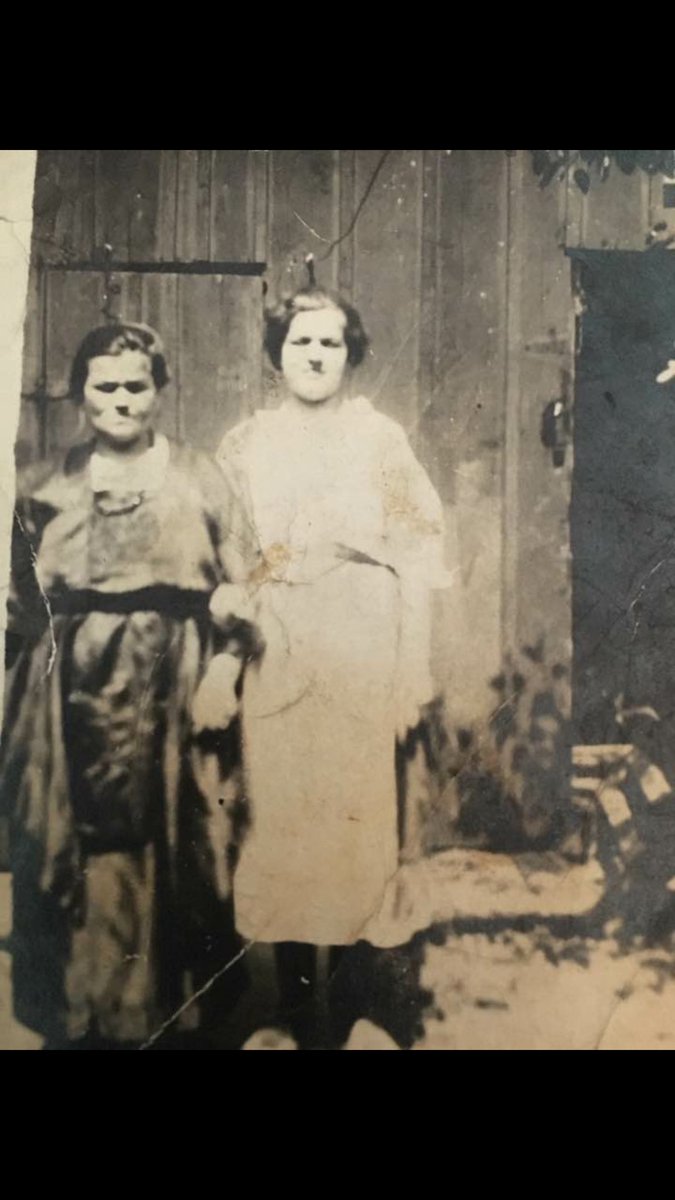 Family History:
McDonald and Tomcheson
   This history is written especially for the offspring of my parents, James McDonald and Maxine Tomcheson: my brother Brent and sisters Renee, Robin and Marti, and for our descendants: Jerid, and Zack, Jacob, Myia, Trevor, Carley, Amber, Dalton, Torin, Chase, Alayna, and all their Children, beginning, as of 2010, with Grace.
.
It is also for cousins and their families: On the Polish side, Mike and Steven Graye, Matt and Shaun Thomas, Melissa and Jessica Danley, and on the Scottish side cousins Patsy, Terry, Patrick, and the memory of Rick.
   The old world passes away faster than it can be recorded. Still we can look back as far as possible, and write these things that we remember, even as soon as possible, before they slip away. What remains of us fades so quickly in the memory of each generation, and all that we have built passes so quickly away, that it is a blessing that we do not depend on memory for our legacy. The work of each generation lives on unspoken in each of us, and those that might come after, in all our tending and cultivation, little things and big things. Sometimes key choices that are made and done right live on in their effects, in our families, our nation, and our part in the general project of humanity. These things, buried in the silent past, are a great part of what we have become, and so it is helpful to consider them, in trying to understand ourselves. Then when we connect our family history to the larger histories of the nations and places where our ancestors lived, mere genealogy opens into history, and makes it possible for us to begin to imagine, and keep alive the memory of the world in which they lived. Many new things can be learned, too, from wonder and small clues, to see what we can of a whole picture of the lives of these people and our connection to the things that have occurred. The histories involved in the background of our family histories are especially those of Poland, Ukraine, Scotland, and the United States. I have tried to indicate where future inquiries might branch off to discover things not presently known or things forgotten for generations. At present, the connection across the Atlantic to any person left alive has been lost, and we have barely a scrap to tell even in what cites these ancestors lived. The key is always to ask the right questions, and when we wonder in the right direction, the history will begin to appear. And when the study here ignites into an ongoing inquiry, even for a single reader, it will have achieved its end.
Contents:
Part I: Tomczyszyn and Sietkowski
Chapter I. Irene Siatkowski………………………………..3
II. Frank Tomcheson……………………………..6
III Frank and Irene…………………………………9
IV The Ancestors of Thomas from Galicia………..13
V The History of Galicia and Poland……………..15
VI. Family charts for Frank and Irene…… ………23
Part II: McDonald
Chapter I: McDonalds back to Kingsville, Ontario………….….26.
II: McDonald family Charts……………………………. 28
III: Malott and Wigle: The mother of Colin McDonald…30
IV: Scottish History ……………………………………..35
V. Appendix: Letter to Uncle Bobby……………………37
I. Irene Sietkowski Tomcheson
   Our Polish family has lost contact with anyone in Poland, through the Second World War. It seems, from the place names, that these, the Butkowskis and Sietkowskis, were in the region north west of Warsaw. This region was overrun by the Nazis. And it turns out that Appoline emigrated from Scripia, Plonsck, a town and county just West of Warsaw, while Adam was from Russian Poland, the area to the East of Warsaw. There is one story of Grandma sending packages to relatives in Pennsylvania to be sent to Poland. Pauline says that Adam had a brother in Pennsylvania. No address nor any trace of the connection to Siatkowskis and Butkowskis across the Atlantic remains. There was a Jan Siatkowski from Erie Pennsylvania who joined with the French army, when after Poland was overrun, many Poles joined with the French to fight the Nazis. The main concentration of Sziatkowskis and Siatkowskis in the United States is in Michigan and NY, and so Adam may have had relatives here when he crossed. There is an Adam currently living in Pennsylvania. In one other scrap on the internet, there was an Anton Siatkowski that lived in Altsandez, Georgia, USA, as of February of 1834, and a Thomas Siatkowski that died in October of 1834 at the age of 74 years, though it is not clear where these records came from. But the name is so unique that it ought be possible to trace out. On her birth certificate, Aunt Virge spelled their name Sziatkowski, and by the time of her baptism, the new spelling, without the Z, was adopted. The war was especially hard on Poland, and many were killed– about three million Jews and three million Poles. Some of this can be known from the stories of Karol Woytila, Pope John Paul II, and these things help us to understand a part of why the connection was lost. Catholics as well as Jews were persecuted, but what happened to the Jews at Warsaw, Auschwitz and Lodz is in certain ways unparalleled in the history of humanity. We should not forget to appreciate the troubles of Europe at the hands of the Germans and the Russians. Emigration to America saved the descendants of those with the courage and good fortune to escape. Maxine says that Evelyn, the daughter of Lottie, went back to Poland, but the records were burned with the church in the war. We would like to know what city she went to, and whether there was a graveyard in the church with ancient markers. To restore the memory of the connection to the Siatkowskis of Poland, those remaining, will be to oppose the obliteration that was the aim of these powers.
   So for the history of Irene, we have less detail. Irene had parents on both sides from Poland, though her parents met in Detroit. Her mother was Apollonia Butkowski (b. around 1884, d. about 1929), and her father Adam Siatkowski (b. around
1882). They were married at St. Stanislav church in Detroit. We have a picture of the two of them late in life. The record of their wedding is likely to have the names and possibly the home towns of her parents, allowing us to connect this line back to Poland. Grandma writes that the name of her Grandmother was Anna Butkowski, and her Grandfather Joseph Butkowski. Both seem to have died in Poland. One Grandmother died when Lottie was a baby. But she remembers Aunts and Uncles would come to visit, and that was a special day. Irene once went with her dad, aunt and uncle to Pennsylvania to see their aunts and uncles there, traveling for one week, by car. Grandma would take the daughters to visit the graves of her parents in Detroit, and their dates could be found there. In the history by Larry Thomas (Uncle Larry), the following is written:
Irene never knew her grandparents. They died in the old country. Her mother, Appoline Putkowski (Butkowski?), was born in Germany. Her father, Adam Siatkowski, was born in Russia. About 1900 both Appoline and Adam came to America. Appoline was about 16 years old at the time. She came to America to buy a sewing machine, she was a seamstress. After she arrived and bought her sewing machine she decided to stay, and never returned to the old country. She lived on the east side of Detroit.
Adam, at the age of 18, also came to America from Russia, looking for work. He also lived on the east side of Detroit. They both lived in the St. Aubin Church area of Detroit. About five years later, 1905, Adam and Appoline were married in St. Stanislaus Church in Detroit. The parish still exists today. They had eight children, the sixth child was Irene, born in 1916.
   Poland had ceased to exist as a nation at that time, having been divided between the Prussians, Russians and Austrians after 1795. We sometimes hear that these came from Germany and Russia. And so this may mean that Apollonia was from the west of Poland and Adam from the east.
   On a visit to the Polish genealogical center at St. Mary's of Orchard Lake, we found many new things about Adam and Apoline, with the help of Dr. Hal Learman. We found
Census records from 1910, 1920 and 1930, a draft registration for Adam from World War I, and marriage records. On September 23, 1904, Adam and Apoline were married by Father Mueller, a prominent Prussian priest who cared for the polish in that area. The Church has many stories about him. Adam was 23, Apoline 20. The father of Adam is Stanislav Szietkowski (They would have called him Stanly), and his mother Eve Shiezynski. The parents of Apoline were Antony Butkowski and Mary Witkowski. The witnesses at the wedding were Ladislaw Szaihemah ? and Tula Dorhachvalski, probably friends of each from the area.
   Adam came to the U. S. in 1900, when he was 19. A 1909 Detroit City Directory locates Adam at 57 32nd Street, or h57 32d. In the 1905 Directory, under the spelling Sziat-, he is listed at h174 28th Street, and was a laborer. A Stephen Szatkowski is here listed at the 32nd Street address, so it is likely that Stephen is a brother of Adam. From the Draft record of Adam, we learn that he was born on December 25, 1880. He had grey eyes and blond hair, and was of medium height and build. He was then a laborer for the Hudson Motor Car Company, and lived at 294 30th Street in Detroit. This record must be from 1918, since he was then 37, so it was near the end of the war. He was not yet a U. S. citizen, but still a citizen of "Russia, Poland." There is an x for his signature: this record was not filled out by him, because he could not write, even, apparently in Polish.
   From Immigration records, we learn that Apoline Butkowski, age 19, sailed on the ship Rijndaw from Rotterdam (Holland) on May 16, 1903 and arrived in New York on May 26. She traveled with two other girls from Plonsk, Anna Manielska, age 17, and Victoria Weinskowska, age 18. —ska is the Polish feminine equivalent of the masculine –ski. Apoline was received by her brother, Jan Butkowski of 447 Warren Street in Detroit. Here her home town is listed as Sripia, Plonsk, and this is our first connection to a city in Poland from Grandma's side. Her friend Victoria was received by her cousin Jan Butkowski, so now we have a connection to relatives in Poland. If Victoria is her cousin, we know that Apoline's mother or father had a sister married to a Weinskowski. Victoria could read, though Apoline could not. Victoria had five dollars, and Apoline 6. When Apoline arrived, she was for some reason detained until the 27th at 2:15 p.m., when she traveled by railroad with her brother back to Detroit.
   On the 1910 census, Adam and Apoline are living on 32nd Street with Jesse, John and Martha, ages 4, 3, and 2. They were about 29 and 26 years old. His birthplace and that of his parents are again listed as Russian Poland. They did not yet speak or English, and neither were able to read or write. On the 1920 census, Adam and Apoline are living on 32nd Street with all 7 of their children: Lottie, age 14, John age 12, Martha 10, Frank 9, Leon (Mickey)6, Irene 4 and Virge 1. Irene was born on January 27, 1916. In 1920, Adam was 39, Apoline about 36. Adam is then a laborer for the city, no longer with Hudson Car Company.
   Grandma writes that she was born on Thirtieth Street in Detroit. Her name was chosen because her brothers and sisters liked it. Grandma writes that she was so tiny she must have been premature, because she was kept in a cigar box, wrapped in cotton so that she wouldn't catch cold. She writes: "[I] took after my dad's family because I had blond hair and hazel eyes. My mom had dark hair and blue eyes, [and was] very pretty." When she was 5 years old, they moved to the house at 6436 Hanson, a three bedroom brick house, with three other rooms, kitchen and basement. They had an icebox, and were lucky to have electric lights. The house belonged to her mother and father. She remembered jumping rope, playing hide and seek, and roller-skating on the paved city sidewalks, and playing with dolls and dishes with her friends. They had of course no television, but a "Victrola," and later they got a radio.
   Here is the only scrap of memory we have regarding Apoline: She used to take the children to Rouge Park, where she would nap, and tell the children to keep watch for some Polish equivalent of a Witch or gobblin. Her hair was very long. She had migrane headaches, and wanted to cut it, but Adam said he'd divorce her if she did.
   Adam liked cats, and so he always had one, but her mother did not like them, and so they did not have one while she lived. Their Christmases and birthdays were simple, without presents, but rather sweets, cake or candy, cookies and nuts. Their first Christmas tree was bought when her and her brother Frank got jobs. He bought the tree, she bought the decorations, and her father was very pleased by it. It was near too to his birthday. They had no ice skates, but the boys had sleds and would take them for rides. It was a long walk, one half hour, to school. She liked arithmetic, geography, spelling, and Polish reading. She missed a lot of school because of her leg. Uncle Larry writes: "Irene attended school at St.
   Francis in Detroit. During her seventh grade, at the age of 14, she "left school to have a leg operation and for the next three years stayed home to help her mother and father around the house." We remember the scar on Grandma's shin, and a story that it had been scraped by the doctors for some reason, and was rather traumatic. She hurt it when she was 7, and it gave her a lot of trouble until she was 21. She was just 13 when her mother died, and she then had to take over the work, as the other girls were already married. She remembered going to picnics with her friend Ann Fedorchak, who was Russian. She remembers going downtown on streetcars and buses. Her father bought a car, used only to go to church on Sunday and to go to the lakes. A few families would pack lunches and drive a long way to the lakes.
   By 1930, Irene was 14, Virge 7 (11?), and all were able to read and write, and speak English. Apoline was gone, having died in 1926?. John, Frank and Mickey all live there at 6436 Hanson. Their ages are 22, 18 and 16, respectively. All are working, John as a laborer for Detroit Public Works, Frank as a truck driver, Adam and the others at auto factories. Lottie and Martha must by then have been married. The stock market had just crashed, and the Depression was beginning, as the explosive growth of Detroit was about to come to a screeching halt. Grandma had a memory about Uncle John, that during prohibition he removed the back seat of his car in order to carry kegs of beer. Frank Siatkowski drowned just after the Second World War. There is a newspaper article on the drowning, and I believe Maxine has a copy of this. The story here is that he was the only one in a boat that could swim, and the only one in the accident to drown.
Also on the 1930 Census, Grandma's friend Ann Fedorchak is shown living four doors down on Hanson Her father is Paul, her mother Paraska. They were from Poland, but spoke Russian, and came over in 1910 and 1908. Paul was a millworker, also0 at an auto plant. She has two brothers, Peter who is fifteen and Joseph, who is 8, and a sister Mary who is 11. Their home is valued at 3300 $, while Grandmas is 6000$.
Her lucky number was seven, her favorite song, the anniversary waltz, flower, the rose, color, blue, actor: Dean Martin, bird: cardinal, time of day: morning. She dated a boy from school when she was 15 or 16. They went on picnics, some in the evening with dancing. Her favorite boyfriend, though, was Grampa. His favorite date was to go to the movies. She would get mad if he did not show up on time. Uncle Larry writes: "At 17 years old, in1933, Irene started working at Kelsey-Hayes on the assembly line, and stayed seven years. Her Job was to put spokes into wheels."
   She enjoyed needlepoint, and we still have a few of her Afghans and some needlepoint around., she went back to school in 1984, taking classes in needlecraft, travel geography, pottery, quilting and speech. She especially enjoyed the fiftieth wedding anniversary party thrown by her daughters and their husbands, though she regrets that Mickey was too sick then to be there.
II. Frank Tomczyszyn
We have always heard that we are Ukrainian and Polish. It seems that the Tomczyszyns that are Ukrainian, while their wives, the Siatkowski and Afinowicz, are Polish. Yet the cz is a character of Polish spelling, and shows up in the names of the towns in the area where the Tomczyszyns lived for a century before Thomas moved to Ladyczyn. The town where the Tomczyszyns lived, at least from 1777 into the 1870's, nearly a century, is Witki. It is too small to show up on most maps, but it is East of Krakow, by about one hundred miles, and west of Lwow. It is just west of towns that do show up on most maps: Tomasczow to the north west and Lubaczow, just south of the Tanew river, as it entered Galicia from Poland, and just east of the San river. Witki is just inside the northern edge of the region of Galicia, in a hilly region just west of the river. It is now in Poland, about twenty miles from the Ukrainian border, and just inside Galicia. The political borders change throughout the history of the region. From 1772 until 1918, Witki was inside the Austrian border. After 1795, Poland ceased to exist as a sovereign nation, until World War I was over, in 1918. After our chronicle of the five known generations of Tomczyszyn ancestors, we will consider the history of this region in order to try to see something of the lives of these people. But first, we will tell what we remember about the history of the father and grandfather of Frank Tomcheson, which is the history of how these ancestors of ours came to America.
   Jacob Tomczyszyn was the father of Frank, the father of Pauline, Maxine, Donna, Nancy and Laura. The father and grandfather, mother and grand mother of Frank all crossed the Atlantic on the same ship, the Roland, which arrived at the port of Galveston in on April 20, 1897. The most important story that we have is that of Thomas Tomczyszyn and his decision to emigrate to America. As recorded by Larry Thomas, in his writing for the 50th wedding anniversary of Frank and Irene,
Once, while in Galicia, Thomas drove all night through the snow in a sled in order to buy food for his family. But when he arrived at the store, nothing could be bought with his Ukrainian money due to the Russian overthrow, and so he threw his money into the street.
   It also added that he slept that night in a pig trough. What was Poland had been divided between Austria, Germany and Russia. The Russians tried to enforce a Russification of the Poles in their region, and opposed the Catholic Church in Poland. Galicia was governed by Austria. Thomas had moved to Ladyczyn, apparently to a suburb southwest of Tarnopol, if this Ladyczyn in the Ukrainian spelling is the right Ladyczyn, in the Polish spelling. There is a Ladyczyn in the parish of Lasczkow (?), but this may have served all of east Galicia. If Thomas had moved to the Ladyczyn near Tarnopol, this was very close to Russian territory, and it in fact became Russian, after (1922?). This would make some sense of why the Russians in the winter of 1896-7 were plaguing the area, and had apparently invaded what would be Austrian territory. At the reunion, it was recalled that they left when the Russians began to take the Ukraine and Poland from the time of the 1850's or so. Larry continues:
Because of these difficulties in Europe, Thomas took his family in the late 1890's, and boarded a ship for America. Three months and three days later
they landed in Galveston, Texas. Their family was picked up by a priest in a covered wagon and taken to Bremond, Texas…
   They left from the German port city of Bremen, on March 31, and so the ship part of the journey took only twenty days. Bremen has a long river that ships take past the port of Bremenhaven and out into the Baltic Sea, which opens into the Atlantic. This information comes from Galveston ship records found by Andrew Tomczyszyn, the son of Edna, the sister of Frank, on Roots.com, an ancestry website. These records were long thought to have been lost in the Hurricane of 1910.
   In another fragment, it is recalled that they thought the boat would go over at any time, as the waves would hit the ship. According to an article in the Bremond Press (September 7, 1990) there were seven ships that came that year from Galicia to Galveston with passengers aiming for Bremond. There were 146 passengers on the ship that arrived in April.
   Since he threw his money in the street, it is likely, as Maxine reports, that Thomas paid for the passage on the ship with indentured servitude promised for a period upon his arrival in Bremond. She remembered a term of 15 years. In another fragment, Thomas and Jacob both worked on the railroad in the winter because then they could not farm.
Jacob and Victoria
   Jacob Tomczszyn (b. March 21, 1879, d. April 23, 1929) Kirba or Jacob was 17 when he crossed the Atlantic. Jacob was born in Ladyczyn, Poland or Austria / Poland. He is named Kirba on the ship register. He was married just after the turn of the century, on the tenth of January in 1900, two years and eight months after arriving in America. On the same ship was Victoria Afinowicz (b. 12/24/1881, d. Jan. 21, 1963). We have pictures of her. Victoria was born on Christmas eve. Her parents, and the maternal grandparents of our grandfather Frank, were Theodore Afinowicz (b. 1852 or September 21, 1849, in Galicia) and Anna Rekieta (b. February 6, 1860, in Galicia). Victoria crossed with her family, her father Fedko, a farmer aged 46, mother Anna, 36; brother Hrynko, 17, sisters Marya 10 and Karolina 7, and little brother Semko 4. These would have been the aunts and uncles of Frank and the other children of Jacob and Victoria. Larry writes:
Theodore and Ana Afinowicz started a farm in Bremond. Thomas Tomczyszyn worked on that farm. Thomas' son Jacob and Theodore's daughter Victoria were married. They had seventeen children: the first born in 1900 and the last in 1922. Their seventh child was Frank who was born in 1910.
   Our tradition says that Victoria was 11, though her age is listed as 15. It may be the sister of Thomas, Theodora, that was 11. If Victorya was 15 years old at the time the family registered to travel, and 16 when she arrived, one wonders if they met on the ship and then began their courtship, or if they had any thought that they might someday marry. They may well have known one another from Galicia. The latter, more romantic version is also confirmed by her birth date together with the year, 1897, when they boarded the ship. Jacob worked on the Afinowicz farm, and lived for a while in Hammond, then bought the farm in Bremond in 1916. His first three boys were born there, just after the turn of the century.
   The children of Jacob and Victoria, all born in Bremond, are Joe (1900), Peter (1901), Michael (1904), Nellie (1906), Paul (1907), Lena (1909), Frank (1910), Stanley (1912), John (1914), Edna (1915), Mary (1916), Rose (1919) and Pauline (1922).
   It is said that the priest that brought them to Bremond was nearly thrown out of town because of the harshness of the area, with the heat and the poor soil. Around Dallas, the ground is mostly clay, and the heat must have been unbearable. My mother, Maxine remembers that her grandfather Jacob did everything in the town, and was a Blacksmith, wheel maker, postman and teacher. We have a picture of Victoria on her porch in Bremond, her appearance shockingly similar to that of my sister Renee.
A very important scrap story is that during the flu epidemic of 1918, when Frank would have been about 7 years old, it became scary to go to school because they would see the wagon bring the dead up the road to the cemetery across the street. Frank was deeply affected by the loss of a little sister in this epidemic. An aunt from the old country, , also died in 1918, and so this is likely to have been from the flu. Her burial in unconsecrated ground there in the Bremond cemetery seemed to give him a permanently skeptical strain to his way of life, making him less religious than the rest of his family. She apparently died before having been baptized. The assumption is that the consecration of the ground is relevant in the resurrection, and that the baptism performed when infants are received into the church is the same as the baptism performed by John and Jesus, or the baptism that is the mystery of birth out of the world. Limbo is where we used to imagine these to be, and Catholics, as distinct from Protestants, imagine a Purgatory, because the way we imagine heaven does not make sense in a lot of ways. And so we wonder, and these things set us to thinking about it. He would spend Sundays too in the garden and around the house. He would drive them to church, because Grandma did not drive, and the girls attended catechism, but only Laura was sent to the Catholic school at St. Dunstans.
Larry writes:
As a boy, he chopped cotton on the farm. Later he was a grocery clerk and soda jerk. In 1929, at the age of 19 Frank moved to Detroit to look for work. At first he was a dishwasher, then a painter, and had a variety of jobs.
   Jacob died in 1929, eight years before his father Thomas, and so it may be he rather than Thomas that is said to have died of a spine disease and/or during a plague. One story is that when Jacob, the father of Frank, died, he told his children to try to "get off this farm." Aunt Polly says that he was kicked in the head by a horse, and then died of a spine disease, maybe meningitis. When he died, he appeared at the bed of Aunt Mary in Detroit, as though before crossing over, so that she knew that he was gone before the telegram arrived. The farming in Bremond must have been difficult, as the soil, or clay, is not that great. Aunt Mae, though, keeping up the gardening tradition, said she would reap two harvests in a single year from her large backyard garden. I myself saw this farm, when in about 1990, a group of us from Michigan went to Texas to visit Bremond. Victoria's brother Uncle Shorty had gone to Detroit with Pete and Mike in February of 1923. There is a story of someone (probably Uncle Mike) falling on the ice up here, which would be new to them, and knocking a lady down in the process. The trip was provided for by the estate of Manie Tomczszyn, the last of the American Tomczyszyns to have been born in Poland. We saw a barn built of whole trees, not milled into boards, for stalls, and found an old license plate from the 1930's that may have been from a Tomczyszyn vehicle, probably of Uncle Joe, who lived there at the homestead then, still seven years before his grandfather Thomas died. Aunt Mary lived next-door to Joe. Renee has this license plate up on her dining room wall. There is a picture of this old barn, which survived a direct hit by a tornado. In another memory scrap, Marti relates that Frank said that whenever there was a storm, Jacob would hide under the kitchen table. The picture of this barn was taken by my sister Renee when she visited Bremond to be married (in 1996?). She took another picture of Aunt Mae, who married Frank's brother Johnny, in her beautiful garden. Frank, then, came north to the area of Detroit, as Pete and Mike had done to find work, and brought some of his brothers to the area as well. This was the beginning of the depression. The Dust bowl would soon hit the area northwest of Bremond, in Oklahoma. His family lived in Detroit for a while, on Barlow street, and later on Hanson street. Polly remembers the address, 6537. The family then moved to the two acre plot in Dearborn Heights where they had been driving out, to what was then the edge of the suburbs. We remember him there gardening and raising his five daughters.
   At the reunion, I met Uncle Joe, always known for being the tall one, at 5'10''! Uncle Joe surprised me with his piety, as did the others, since Grandpa Frank was not an especially religious man, spending most of his time in the garden on Sundays. Uncle Joe liked to play Dominoes, and had been given some braille Dominoes, as he was depressed at the recent loss of his sight. He went back and forth, as the elderly do, between lamentations on the bodily infirmities, both his own and others, and recollections of the family history. Another scrap, from Uncle Joe, is that Thomas would always say: "Never give up what you have here." Johnny was still strong then, and I recall him carrying a large beer keg, as we visited Aunt Mae. One of our favorite stories was that of Uncle Pete, who was a fighter, and would drink in the bar in downtown Bremond and wind up in the one room Jail, which we visited just before it was torn down. Uncle Larry, Aunt Donna and I looked inside this old one room jail, and the only thing in there was a picture of the Pope. I do not remember if this was John Paul II, the Polish Pope, or a predecessor, perhaps John XXIII who was Pope until 1963.
III: Frank and Irene
   Frank and Irene had a spectacularly successful household and family, and we all try to become a bit like them, especially in learning how to be grandparents. They met during the Great Depression, and we still remember habits like the saving of bacon grease that came from that time. Detroit was then a living city, and quite a beautiful place, as can still be seen by looking at the buildings that remain and imagining what these would look like when they were new. Briggs field was there. Uncle Larry writes:
In 1935, when Irene was 19 years old, her girlfriend, Ann Fedorchak, introduced her to a young, handsome 25 year old gentleman named Frank Tomcheson. Frank took Irene out on their first date to downtown Detroit. Three years later, August 2, 1938 Frank and Irene were married in St. Andrews Church in Detroit…
He took her to the State Fair. She liked him as a friend at first. He went to Toronto, and wrote her some love letters from there. Her dad Adam liked him a lot, and he asked her to marry him at her home. They were married at her sister Lottie's house on the east side of Detroit. Her cousin Edward, Della's brother, served as best man. Virg, her sister, was bride's maid. Guests were Lottie and Alex, Uncle John, Mickey and Jean and her family, Della and Lill?, Mike and Mary and their children, Paul and Celia, another Mike and Mary, and a few of Grampa's friends. Marti says, "Grampa told me they were married in someone's basement, and the background (in their wedding photo) was fake" Marti also reports that the last words of Aunt Martha's husband, on his deathbed, were "Ialways hated your wedding dress," but Irene's seems to have been fine. Maxine adds that they went on their honeymoon to Niagara falls. But Grandma wrote that she went nowhere, until a year later they went with Jesse and Bill to Atlantic City and Washington, and had a great time. They later Joked that these were their chaperones. Larry continues…
When they were first married they lived in an apartment on Hamilton Street in downtown Detroit. Irene continued working at Kelsey-Hayes. Frank worked at the tennis Club in Detroit on Woodward Avenue as a waiter. In 1939 Frank started working at Johnson's restaurant as a waiter and then in 1940 he worked for the Buchanan Café on Buchanan street in Detroit.
   Grandma also worked for four years at Hudson's department store. Summarizing in part from the remainder of Larry's writing on their life together, their first child, Pauline, was born in 1939, at Highland Park Hospital. She was names after her aunt Pauline. This is the year that Hitler would enter Poland, in September. The United States had entered the war with Pearl Harbor attack on December 7, 1941. During the war, Frank worked as a diesel Mechanic at Excello, making parts for the army and navy. Irene worked for the Desota auto plant inspecting planes, and in 1942, on November 7, Maxine was born, at Mt. Carmel. Her grandma Victoria chose her name. Here, Frank and Irene took part in the turning point of world history in the twentieth century. This is the year the war began to turn in favor of the allies, and it is British and American industry that allowed us to begin to regain the Pacific, with victories in the Solomon Islands and at Midway, and to cross the Atlantic to strike Nazi forces in Italy and enter Africa. In 1942, the free world demonstrated that it was not German superiority but the illusion of their peaceful intentions that had left us unprepared at the start of the war.] [The Allies were preparing for the D-Day invasion of June 6, 1944, when we would begin to liberate France and turn the war in Europe.
   We have a green bench, a small four legged stool, and what looks like a fern stan built by Adam Siatkowski. The bench is broken, and needs repair.
   After the death of Adam Siatkowski, Frank and Irene moved into the house on Hanson Street. Maxine, noticing that Grandma had sisters she did not see, was told that after the house was sold, her siblings were not given a proper share. Things like this are very difficult, and lead to divisions in families that have consequences into the descending generations. As a general tendency, the families that manage to get along are the ones that continue, and keep a common memory and culture, while others are preserved, but pass on only a body.
   After the war, Frank managed Ludwick's restaurant at Junction and Buchanon, and in 1946 Donna Marie was born, also at Mt. Carmel. Frank and Irene chose her name. Frank then became a machinist, "for a variety of shops– Cadillac, Alchas Engineering, and Century Tool in Wyndotte where he stayed until he retired. In 1949, Nancy was also born at Mt. Carmel. In 1957, the family of four moved to Dearborn Heights, to the two acre plot at 27271 Doxtator, where in 1962, at Garden City Hospital, Laura was born, and the
treasure trove of Memories for all his grandchildren would begin. Grampa had in a way come full circle, as he finally had a farm again.
   Here's a funny scrap: Grampa was a Democrat, and uncle Mike, who livced upstairs on Barlum Street, was a Republican. We would not know this if they did not have some notorious discussions! And another: they were not supposed to play with the kids across the street, because they were Protestant. Within a generation these things would change, when their daughters married. But in the sixties, when Nancy brought a black friend home from college, grandma threw away the plate he ate on, and was appalled when my sister Robin had a favorite black doll.
   We remember Grandma working at the McDonald's restaurant near Ford road and Middlebelt, when they used to make fries in the window by slicing large Idaho potatoes by cranking them through a utensil that looked something like a sausage grinder. She would save me any strange or old coins that she found there.
   I remember riding the red tricycle that each successive grandchild would ride in the driveway, eating sand in crackers in the sandbox with Renee, thinking the broken windshield glass on the old car in the back of the property must be diamonds, picking apricots while sitting in the apricot tree, breaking them in half, expelling the worm and eating the halves, planning to throw the pits at the stem shovel drivers who came to build the subdivision on the back acre, collecting his beer bottle caps of many kinds, Stroh's and Red Cap Ale, when I was seven or eight, playing baseball, football and basketball with Laura, our famous Turkey bowl football games on Thanksgiving, breaking Laura's collar bone by accident after a neighbor had taught us an advanced Judo throw, and being given a Polish coin, 5 Zlotys, that the neighbor Mr. Niemic had in his tool drawer in the garage, looking at Grandpa's coins in the small red tin chest and trying to see into the past to imagine the lives of the people that carried and spent them, the smell of whisky late at night when we went to help clean up after a classic Polish wedding, eating Kohlrabi and edible pod peas straight out of the garden, grandma working to prepare bushels of fruit and vegetables for canning, the night air in backyard under the porch light out the sliding garage back door. To this day, which is now 2010, I have two of his potted plants from the porch still alive, and an Orchid Shaun brought to Grandma when she was in the Sunshine senior village. I took the orchid up to my mother when she was in the Hospital last year, as it had five blooms, and then stopped by Graye's greenhouse there on Lilly road, where the family of Uncle Julius gave me some orchid bark to fill its pot up a bit. I remember Grampa listening to the ballgames, before the salaries of the players went so high, and watching Archie Bunker in the comedy show All in the family, and scoffing at stupid pop song ("Gimmie Dat Ding") on a station Nancy had turned on the Kitchen radio. He was an early champion of organic gardening, long before this became well known, and was one of the first to oppose the use of DDT. He loved home remedies, and would give us spoons of honey if we had a hint of a cold. We remember him building the breezeway to connect the house and the garage, where he brought in the fish from the rain barrel for the winter, tinkering in the basement with inventions, including a newspaper bailer and a few others he might have patented. He would cook large family dinners, fried chicken and special mashed potatoes (with onions, butter and dill), while grandma would cook the pies, apple, strawberry rhubarb and lemon morange. Grampa's sausage making is a tradition among the western Ukrainians continued in smokehouses in Bremond, and by my sister Renee now on her farm. My mother Maxine, though, says that he was also very religious, and would
attend church with the family as she was growing up. Grampa coming to Salem to help my father start his huge tomato garden, on a five acre plot and fruit store business, Grandpa, Grandma and Laura helping at the store in Inkster when my dad started his business, and later, smoking cigarettes on the far side of the house…..
   He had a heart attack in the eighties, and though he did not report any particular experience, he returned from this close brush with death with a renaissance of his love for Irene, and an even deeper appreciation for the beautiful and good things in life.
   I recall, after the fall of the Soviet Union in 1989, standing at the end of Grampas driveway as I was leaving from a visit, and seeing marvel at the events he had witnessed, from the beginning of his life seven years before World War I through WWII and now the end of Soviet control of Poland, the liberation of Poland that began with the election of a Polish Pope and strike of the Polish workers led by Lech Wolensa, and the apparent end of the Soviet Communist tyranny that would liberate the Ukraine.
   When considering our ancestry, the maternal line is of course, by nature of the same significance as the paternal line, though it more difficult to trace, because by custom the name is taken from the paternal line. Yet the number of forebearers doubles with each generation, so that one has two parents, four grandparents, eight great grand parents, sixteen great great grand parents, and so on, so that these are only one sixteenth of one's makeup by that time, and there are sixteen histories to consider. It is a wonder to find the memory of even one of these, for example, going back to the Revolutionary war, let alone all sixteen. We are quickly related to an astronomical number of the lines of the descendants of each of these sixteen. and so on for the 32, 64, and 128 forebearers that have the same genetic relation to us that we have to Michaelis Tomczyszyn. And so it is amusing to think that we are as much the descendants of the families of Witko, Jablonski, Niekarz, Wilbie and Afinowicz, and even Rekieta, as we are the descendants of Tomczyszyn. But the carrying on of names, even through the convention of the paternal lineage, is a way of keeping some singular line of memory, rather than to lose the whole connection in a swarm of names which then carry less meaning. We do not presently know the parents and siblings of any of our maternal Tomczyszyn line except the Afinowicz, although Rekieta shows up again, married to Theodora Tomczyszn, the sister of Jacob, who was 11 when they boarded the ship. She married Albert or Wojciech Rekieta, who was 16 then, and on the same ship. They were married 13 December, 1899 in Bremond, and had 10 children. His father was Marcin Rekieta (b. April 25, 1856), and his mother Francizka (b. July 25, 1856). Marcin is likely the brother of Ann, Jacob's grandmother. A younger sister of Albert, Karolina, married a Michael Tomszeszyn whose father was Vincentius Tomczyszyn, and who also left Galicia for Bremond. Who this Vincentius is a good question, since he is not the direct offspring of any of the five ancestors back to Michaelis. He may be a descendant of Dominici through Franciscus (b. 1832), the younger brother of Joannes, or he may indicate that there were other brothers of Michaelis around 1777 in Witki. There may be those in Bremond who know the lineage of Michael and Vincentius. There is also a Niekarz who married one of the Children of Johannes and Mary Niekarz. This opens a wide field for future study and research, as well as concern for those that remained in Poland.
   Had we remained in Europe, our suffering would have been unimaginable. Another amusing question of genealogy is whether, if our ancestors had married other people, we would be here or be the same persons, and one begins to get a sense of how unlikely, or what great odds there are against the event that any of us in particular have come to be. Yet it is almost imaginable that, for example, if the Russians had been kinder to the Ukrainians and Poles, Jacob and Victoria would have met and married in Poland, as they lived very near to one another. Nor is it unimaginable that Frank and Irene then might have met in Poland, as they too might have lived near one another. When Thomas died in 1937, Poland was still free, and the catastrophe of world war was not yet foreseen. Only two years later, in September of 1939, the Germans would invade and roll over Poland. Simultaneously, the Russians devoured the Ukraine, and atrocities such as the massacre of all Polish officers in the Katayn forest by the Russians, occurred. Millions of Ukrainians would die in a famine due to the deliberate policies of Joseph Stalin, afflicting what was once the western half of Galicia. Some Poles escaped, probably south over the Carpathian mountains and into what had been Czechoslovakia, to join the resistance in France and fight against the invaders of their homeland. We remember again the saying of Thomas, to "never forget what you have here," and see now, far more than he could have known, the significance of his decision to come to America.
   Virginia Kowalski was grandma's little sister. She was born on July 9. 1922, Baptized on July 23 at St. Francis of Assisi Church (4500 Wesson Ave, Detroit), and married in 1943. When her husband left her, after the war, she broke down, and was unable to continue living with Irene, but we would pick her up and bring her to holiday gatherings at Grandmas. Her children regained contact with her near the end of her life, one, David Kowal, by chance lived for a while a few blocks up the street here in Plymouth on Crabtree, and we were there at the hospital as she lay on her deathbed, and moistened her parched lips with water on a sponge when she was in the critical care unit. I have her suitcase and some of her records and special things, a cigarette case compact and some mementos from the pacific Islands where her husband likely served during the war. The week of her death, we brought her lotto tickets upon request, and she was in good spirits.
IV. The Ancestors of Thomas from Galicia: John, Dominic and Mike; Maryanna, Anna Jablonska, and Marianna.
   From Galicia, Austria, paternal ancestors of our five mothers, through five generations are Johannes, Dominici and Michaelis, the ancestors of Thomas and Jacob Tomczyszyn who came to America at the port of Galveston. These are the fathers of Frank Tomchesion. Thomas Tomczszyn was born or christened on July 2, 1852 in Witki, Galizien, Kroenlande, Austria / Poland. Ladyczyn is his place of origin, and the place that he lived from about 1879-1897. He was buried in 1937 in Bremond, TX. He emigrated with his family to Bremond in 1897, arriving on April 20, on the ship Roland. With him were his wife Victorya Wilbie (b 1853 in Poland d. 1934, Bremond) age 40, and their children Marya (20), Kirba (17), Todora (11) Fewdocha (9), Michal (7), Pawlo (4), Anna (2) and Malana, aged 2 months. His occupation is listed as farmer. His son Kirba is Jacob Tomczyszyn (3/21/1879), the father of our grandfather Frank. He married Victoria Afinowicz., the mother of Frank, among and at least 13 children. His father, Johannes had passed away 23 years before he left Galicia. We do not know when his mother Maryanna died.
   Joannes Tomczszyn (1827- 2/1/1874) is the father of Thomas. Records were kept in Latin, and his name, John in English or Ivan in Ukrainian, would have been in Polish Jan, pronounced Yan. He was born in Witki, Galizien Kroenlande, Austria / Poland. He married Maryanna Nieckarz (b. 3/3/1827) on the 14 of November, 1847 in Dzikow Stary, Galicia. They married in the same city, and likely the same church, where his parents had been married. Their Children, all born in Witki, were Rozalia (August 18, 1851, d. 1858), Thomas (2 Jul 1852), Michael (17 Sept 1854), Paulus (January 28, 1858), Catharyna (May 6, 1860), Michael (Sept 291865), and Paulus (1866). The repetition of the latter two names indicates that the earlier Michael and Paulus died in childhood or infancy. Rozalia also died in 1858 before she was six, a double sorrow for Thomas' mother Maryanna that year. So something we can see into about the life of Thomas is that he may have had a sister one year older than him and two younger siblings that died when he was 2 and 5, leaving him the only surviving child before Catharina was born in 1860, named after her aunt, the sister of her father. She was 5 ½ years younger than he, and then two little brothers, 11 and 12 years younger were later born, for a family of four children. Catharyna was married in Dzikow Stary. These are the Tomczyszyns that would be the root of our family on the other side of the Atlantic, separated when Thomas migrated. They are the brothers and sister of Thomas, and the aunts and uncles of Jacob (Kirba). The relatives of Anna Jablonska, the paternal grandmother of Thomas, would also be there around Galicia. His father is Dominici Tomczyszyn (b. 1797 in Witki, Galizien Kroenlande, Austria / Poland), and his mother Anna Jablonska (b. Sepember 21, 1802).
Dominici Tomczyszyn was born in Witki in 1797, and married Anna Jablonska on Valentines Day in 1819, in Dzikow Stary, Galizien. He would have been about 22 years old. Galizien is the German spelling of Galicia, reflecting the German language influence in the Holy Roman Empire, or, Austria. Their children, all also born in Witki, are Maryanna (b. January 9, 1824), Joannes (b. 1827), Catharyna (b. 1829), Franciscus (b. 1832 and Antonius (b. 1841). These would be the aunts and uncles of Thomas left behind in Galicia. His father was Michaelis Tomczyszyn, born about 1777, and his mother Marianna Witko born in about 1778. That there are not exact dates for these may mean that there are not church records nor clear grave markers, but only memories, when the records were written down. If someone were to visit the old cemetery nearest to Witki, perhaps at Dzikow Stary, it is likely that the dates or even part of the stories of these could be filled out, and the line could be pushed back even further than 1777.
   Michaelis Tomczyszyn (1777- January 9, 1818) and his wife Marianna Witko, then, are our oldest known Tomczyszyn relatives. They were born at the same time that the America Revolution was occurring, and the nation was being born that would one day host their ancestors over a century and four or five generations later,. They were in Witki in about 1797, and married in Dzikow Stary, as would their descendants for the next century. Their Children were Dominici (b. 1797), Catharyna (b. 1797) and Agnes (b.1805), all in Witki. Witki is a very small village, and one wonders if this was not named after an ancestor of the family of Marianna Witko. Did Michaelis too move to the hometown of the parents of his wife, from somewhere else nearby? Or was his family ancient in the town as well? All three of his children were married at Dikow Stary, and the children at least of Dominici were also born at Witki. These people are ruled by Austrian Crown, even though they are Polish and Ukrainian. Galicia was a part of Austria, while, after 1795, the rest of Poland was partitioned between Germany and Russia. Michaelis, or Michael, would have been about 18, or military age, when the three partitions occurred, from 1772-1795. One thing known, though, is that Michael survived to become a father, and lived until 1818.
   Here is a window into something that can be known about the lives of these people: Dominici was 21 when his father Michaelis died at about age 41, and Dominici lived to be about 56. He was the eldest and the only son, and so may have remained at the homestead. Johannes was the eldest son, though his sister Maryanna was three years older. Johannes was 27 when his father Dominici died, and Johannes lived to be about 47. Thomas was also the eldest son, and the eldest surviving child. He was 21 when his father Johannes died, long before the emigration to America. One wonders if anyone stayed then in Witki, or whether all the Tomczyszyns then went across the border into Poland. This could be determined from the lists of the birthplaces of the nieces and nephews of Johannes, born to Catharyna, Michael, and Paulus.
   Ladyczyn, Austria / Poland is the Birthplace of the Children of Thomas, and seems to have been the hometown of Thomas and family when they left Galicia. Ladyczyn, now Ladyzhn, is a suburb south east of Ternopol, very near to what was then the eastern edge of Galicia, right next to Russia. Witki, Galicia, Austria/ Poland is the home of three generations descending for a century before we emigrated to America. Witki is a small town now in the south east corner of Poland, east of Krakow, about twenty miles from the present Ukrainian border, just north of Dzikow Stary, where the Church would have been at which three successive generations of Tomczyszyns were married. It is likely that the family of Victoria Wilbie lived in Ladyczyn, as Thomas moved away from Witki to live there, sometime before 1879, when Jacob was born, or 1877 when his elder sister was born there. Was the change from Witki to Ladyczyn a crossing of the border into Poland proper, an emigration to Poland that preceded the emigration to America? Or was it in the west, in the Ukraine, accounting for the memory that it was Ukrainian money that was thrown into the street? Austria then also controlled the western Ukraine, which is the eastern half of Galicia. Like Poland, the Ukraine had been absorbed by the larger powers of Russia and the Austrian Empire. There is a town there called Ladyczhn, which would be the Eastern spelling of the same name, south of Lvov.
   Galicia was an Austrian crown territory from 1772 until 1918. In 1919, it was claimed by the new Polish Republic, and again became a part of Poland, as it had been for four centuries prior to Austrian rule. According to the Bremond press, other Galician families, one half of the 72 families that arrived in 1896-1897, came from the towns of Buczacz, Ludwikowka and Podzameczek. The ship register records Witki as being in "Austria / Poland." Ladyczyn is recorded as being in Austria / Poland of sometimes just Poland. Galicia then extended much further into the western Ukraine, as shown on the 1897 map of Galicia, so that they were then in about the center of Galicia. These cities are now in the north east of the province of Podkapacki, Polland. The name of the province then was Kroenlande, which simply means Crown land or crown territory, and the reference is to the Austrian crown. At that time, Austrian territory extended north of Warsaw, beyond Galicia and into Poland proper, as well as over western Galicia into the Ukraine, with the Russian border further to east.
V. The History of Poland and Galicia
    This is said to be the place in Ukrainia from where we came, possibly the hometown of Victoria Wilbie. The Tomsczszyns for four generations are from Witki, now in Poland but then in Galicia, in the boot shaped lower right, Southeast of what is now Poland.just North East of Dzikow Sarry, the local church where weddings took place. There is a Witko and a Neikarz working there today.
Stary Dzików
Jump to navigationJump to search
Stary Dzików pronounced [ˈstarɨ ˈd͡ʑikuf] (Ukrainian: Старий Диків) is a village in Lubaczów County, Subcarpathian Voivodeship, in south-eastern Poland. It is the seat of the gmina (Polish administrative district) called Gmina Stary Dzików. It lies approximately 17 kilometres (11 mi) north-west of Lubaczów and 71 km (44 mi) east of the regional capital Rzeszów.[1]
The village has a population of 1,320. The name is derived from the wild boar (Polish: dzik) once roaming the local forest. There was a small hunting castle in Dzików in the Middle Ages, rebuilt as a defensive manor, and eventually turned into brewery in the 19th century.[2]
History
The first hint about Stary Dzików appears in the chronicle of Jan Długosz dated back to 1469, when the village belonged to the Ramsz family. At the beginning of the 16th century the settlement was purchased by provincial governor Stanisław Odrowąż of the Odrowąż coat of arms. At the end of the 16th century the village was for a short time the property of the crown, then bought again in short succession by the following noble families: Sieniawscy, Czartoryscy, Zamoyscy and Tarnowscy. Stary Dzików lost its town privileges during the Partitions of Poland in 1772. Before World War II, Stary Dzików was a populous village with about 2,500 inhabitants where one could witness the harmonious life of Polish, Jewish and Ukrainian communities.[2]
World War II
Following the invasion of Poland in 1939 the Nazi Germans destroyed the synagogue. In June 1940 a forced labour camp was set up outside the town for the Jewish slave labour, with around 1,000 prisoners transported from the camp in Cieszanów. It was part of a system of camps of the Lublin Reservationaffiliated with the Bełżec prior to the Final Solution. In November 1940 the camp in Dzików was liquidated, and all its inmates marched away on foot to an unknown destination. In total only 100 local Jews survived the Holocaust.[3] The Ukrainian community was displaced in 1947. Their former presence in this region is marked by the Unite Church dated back to 1904.
In 2007 Andrzej Wajda, most famous Polish film director and producer, used this village in the production of his latest movie Katyń about the 1940 Katyn massacre.
   The history of Galicia and Poland is in the background of the Tomczyszyns of Witki and Ladyczyn. Witki is now in Poland, and Ladyczyn in the Ukraine. When the Tomczyszyns lived there, both cities were in Galicia, and ruled by the Austrian empire. The region of Galicia is on the border between what is now Poland, Ukraine and Czechoslovakia, and at various times in our history it is a part of Poland, Austria, Ukraine and Russia. It is a very interesting place, because it is so near to three borders, and to what became the division between East and West, so near to Russia. Western Ukrainians live in the eastern half of Galicia, and if we are Ukrainian, we are related to these. These western Ukrainians, on the border of Poland, are the most Polish of all Ukrainians. The family is Catholic, like the Poles, rather than Eastern Orthodox, like the Russians and the western Ukrainians that lived in the eastern half of Galicia. This Polish influence on the far western Ukrainians is due to the rule of the entire Galicia region by Poland for four centuries prior to becoming a part of Austria, in the 1772 partitioning of Poland.
   From 1349 until 1772, Galicia was a part of Poland, as it is now again. Prior to that time, it had been an important Slavic principality, fought over by Poles, Ukrainians, Hungarians and even Mongols, during the Mongol invasion (1241).It was once its own sovereign Kingdom of Galicia. The use of the term Galicia goes back at least to the 981's, when Vladimir the Great of Kievan Rus, on his way to march against Poland, invaded and subjected the region. His use of the term demonstrated the distinction between the Ukrainians and Russians, which would become blurred by the inclusion of Galicia in Kievan Rus. The name is a Latinized form of the name of the Ukrainian town and province of Halych. The city of Halych is in the south of Galicia, just north of the Carpathian Mountains which divide the region from Czechoslovakia. Gauls and Germans were there in the second century (A. D. 100-200), when Alans and Scythians came. The presence of Gauls is said to account for the name Halych, which in Latin is Galice. It is similar to Galicia in Spain, and Galatia in Asia minor, where Gaulic Celts settled far away from Britain and France, where the Celts originated. Many more peoples invaded and passed through the region from the time of the end of the Roman empire, in the fifth century. We are looking for the peculiar feature of these round headed Caucasian types, as was our Grandfather Frank, which seems more Ukrainian than Polish. Huns invaded in the fifth century, Slavs from the sixth through ninth, others including the Hungarians again in the ninth centuries, when the region, from 833, was part of a Slavic nation, Moravia. Moravia was invaded by Hungary in 899, and the Lendians, a people that had dominated the Celts of the region, were in turn dominated by the Hungarians. The region was Bohemian in 955, and Polish, for the first time, in 970, even before Vladimir claimed it for Kievan Rus. Kiev, the capital of Ukraine, was once the Capital of the Russians, before it was surpassed by Moscow. The Polish language is a branch of the West Slavic languages, more closely related to Czech and Slovak than to the East Slavic languages of Russia and Ukraine.
   The Ukrainians and Russians have a common origin in a legendary founder Ryurik, mentioned in a book called the Primary Chronicle, written in Kiev about 1111. He consolidated Slavic tribes under a Scandinavian, Viking elite, called the Vorangian Russ at Novogorod. In 882, Novogorod and Kiev joined to become Kievan Rus. In 988, Vladimir I converted these through the Byzantine or Eastern Orthodox Church. Yaroslav the wise then built the Church of St. Sophia in Kiev, and wrote the first Russian Law code, Ruskia Pravda, or Russian Justice. After the Mongol invasion, and the subjection of Russia to the Khan (1240-1478), the "East Slavs," and the east Slavic language, break into three, the Belarussians or White Russians, the Malerussians or little Rushians, (later the Ruthenians or Ukrainians), and the Great Russians, or those now called Russian. Linguistic archeology suggests that from 970 and into the eleventh century, the Ukrainian language was formed, as Kievan Rus extended over the genetically distinct peoples of Galicia. The West Slavic nations, Poland and Lithuania, were already linguistically distinct, and were not effected by the conquests of Kievan Rus as the Ukrainians apparently were. After 1478, the Russian Prince was called Tsar, in imitation of the both the Khan and the Byzantine emperor. The word is said to derive from Caesar, another word for emperor. Emperors are different from kings, as Empires arise late in the lives of nations, and assume the conquest of kings. Polish rule allows the Galicians to remain free of the Khan and Czar, in the thirteenth and fourteenth centuries, and throughout Galician history.
   Galicia itself is a historical enigma which turns out to be very interesting in considering our most ancient origins. There are two places called Galicia, one in Spain and this one North of the Mountains. There is also Galatia, where Paul addressed his letter to the Galatians. There were various Gallic emigrations, including a very early one into Ireland, resulting in the Gaels and things Gaelic. According to the Roman Hitorian Livy (5.32), about 500 B. C., during the reign of Tarquinus Priscus in Rome, the Celts, one of three Gallic peoples, became very prosperous and overpopulated. So their king, Ambitgatus, sent out two of his nephews, Bellovesus, who founded Milan in Italy, and Segovesus, to whom were "assigned the Hercynian uplands in South Germany. These, or some other similar Celtic emigration, is likely to be the cause of the names of both Galicia in Spain and in Poland. A doubly interesting possibility arises since it is often said that there was Scythian migration into Scotland. Did Scyths from Russia or Poland come to Scotland because there were Gauls in South Germany? These things might be determined with further study.
   In 1018, Galicia returned again to Poland, then in 1031 back to Rus. Then in 1170, Roman the Great (1170-1205, k. 1199-1205) united the principalities of Halych and Volhynia, a nearby city, under the Ruthinian or Ukrainian dynasty of Rurikid. His son Danylo founded Lvov, which he named for his son Lvev. Danylo moved the capital from Halych to Kholm in 1240. During his reign, the Hungarians invaded and subjected Galicia, from 1214-1221, but they were expelled in 1221. The Hungarians, though, continued to include Galicia in their titles, so that Martia Theresa of Austria, upon inheriting the Hungarian titles, would use these to claim the right to participate in the 1772 partition of Poland, taking Galicia. Galicia seems to have survived the Mongol invasion of 1240. By the end of his life, Danylo was King of Galicia and Volhynia (1253-1264), crowned by a Papal legate, the Archbishop Opizo, in Dorohychyn. Lvev moved the capital again, from Kholm to Lviv, in 1272. He was titled king from 1295-1301. Yuri, or George I of Halych-Volhynia was then king from 1301-1308. The last Ukrainian or Ruthenian princes of Halych-Volhynia, Andrew and Lev II, died in 1323. Boleslav Yuri II, a Mazovian-Ruthenian married to the sister of Andrew then ruled from 1323-1340, before a Lithuanian prince ruled from 1340-1349, and Galicia was incorporated with Lithuania into Poland by King Kazimierez. From 1349, Galicia was governed by Hungarians under the Polish crown, then after 1387, was governed by the crown of Poland, as it would be for the next four hundred years, until 1772. This period may be why the Tomczyszyns, though Ukrainian, speak Polish rather than Ukrainian.
   The Poles were first united by a legendary founder of the Piast dynasty, around 840. Mieszko, who was a king of the Piast dynasty from 962-992. He first converted the Poles to Christianity, in 966. Western culture was brought to Poland, through the western or
Roman Catholic Church. Boleslav the Brave was crowned the first king of Poland in 1025, by the Roman Pope. Boleslav II is famous for the Martyrdom of St, Stanislau, Bishop of Krakow, in 1079. His tomb is there in Krakow, in the Gothic cathedral of St Stanislau, built around it in 1359. Boleslav had seized the wife of a nobleman, and would not repent, so Stanislau excommunicated him. On April 11, 1079, Boleslav killed him, after his henchmen refused to do it. But a century later, after Boleslav III divided the kingdom among his sons (1148), the nation dissolved again into warring principalities. The Mongol invasion of 1240-1241 further devastated the region. Wladislow I (1260-1333) had united the warring principalities of Poland. In 1349, King Kazimierz III (Casimir) the Great of Poland took control of the region of Galicia for Poland.
   Kazimierez the Great (1309-1370), was king from 1333-1370. He was apparently a very good king tending the common good of his kingdom. According to the Encarta encyclopedia, he "developed commerce, encouraged Jewish immigration to Poland, and so improved the condition of the peasants that he became known as the Peasants' King. He codified the laws of the kingdom in 1347, and in 1364 founded Jagiełłonian University." According to the World Book Encyclopedia, he…
…gave law, prosperity and culture to Poland. In 1347, he established the first statute of laws in Europe. He founded Jagellon University in 1364. Casimir also gave refuge to the Jews, who were being driven from most European countries at the time.
   During the reign of Kasimierez, the Sejm, a bicameral parliamentary body of greater and lesser nobles became more significant, and this is the precursor of the Sejm or Polish parliament even to the present day. Kasimierez is interred at St. Stnislav's in Kracow, the ancient Capital of Poland. The sejm later moved to Warsaw, in 1550, and King Zygmut III moved the capital there in 1596.
   Poland flourished under the Jagellon dynast, when Queen Jadwiga married Wladislow Jagello, and Poland entered a federal union with Lithuania. Lands of the Teutonic Knights were added when these attacked Poland to prevent the union with Lithuania, and were defeated in 1410. Lithuania and Poland were united under a single king in 1569. By the end of the Jagellon dynasty, in 1572, Poland extended from the Baltic sea to the Black sea, and over all of Ukrainia. He converted the Ukrainians within his dominion from the Greek Orthodox Church to Roman Catholicism. Zygmut III even marched on Moscow, in 1610, just prior to the beginning of the Romanov dynasty that would rule Russia until 1917. From this peak, Poland began a steady decline, when quarreling nobles became stronger than the crown, and chose foreign kings because they were jealous of one another, and easily bribed. Poland then fought wars with the Swedes, Russians and Turks, losing territory to Sweden and losing eastern Ukrainia to Russia. Yet in 1674, General John Sobieski (1624-1696) became King John III, the last great king of Poland. His wife was French, and in his early career as the son of a Polish senator, he led a French leaning faction of the Polish aristocracy. But he considered the Ottmans Turks to be the greatest threat, so he abandoned the Louis XIV, who was friendly to the Turks, and allied himself with Holy Roman Emperor Leopold I. In 1683 he defeated the Turks at the gates of Vienna, rescuing Austria and stopping a serious threat to Christendom in central Europe. Then in the 1700's, kings were elected through Russian pressure, while the nobility disliked the Russian influence and sought reform. Russia bribed a faction of the nobles in the Sejm, and in 1733, Augustus IV became king, leading to the war of the Polish Succession (1733-1735). In 1763, Russian troops occupied Poland, and inserted a lover of the empress Catharine of Russia, on the Polish throne. The Ottomans threatened war, leading Russia to agree with Austria to the first division of Poland, in 1772.
   Poland was partitioned between Russia, Prussia (Germany) and Austria, in three stages. After the first partition, the Polish diet or council attempted internal reforms. A new constitution was proclaimed, in May 3, 1791, featuring a limited hereditary monarchy, and a cabinet of ministers and reform limiting serfdom. It featured the "world's first ministry of education," formed in 1773. Education was to be modernized and secularized. The new constitution alarmed the neighboring nations, especially Russia, leading to a second partition and the loss of more territory. Disgruntled members of the old Polish nobility in alliance with Russia, organized the Targowica confederacy and began military operations against Poland. Prince Jozef Poniatowski resisted them for about three months, before the nation was occupied, the east by Russia and the west by Germany. Russia took most of Lithuania and the Ukraine, while Prussia took Danzig and most of the country west of Warsaw.
   Thaddeus Kosciusko then led a patriotic movement, in 1794-1795, to oppose the breakup of Poland in the second partition. Kosciusko was a veteran of the American Revolution (1776-1783). At the time of the Kosciusko rebellion, then, when Michaelis Tomczyszyn was about 17 or 18 and of military age, there was the possibility of an American type of Revolution in Poland. Kosciusko was educated at Jagellon University, and in military engineering at Warsaw and in Germany. Having read the French writers that also affected the American revolutionaries (Montesquieu and possibly Rousseau), and inspired by the idea of equality, he went to America. He first worked for Pennsylvania, constructing forts to defend the Delaware river. This led to job in the Continental Corps of Engineers. He fought under Horatio Gates in the American Revolution, at Saratoga. His selection of a defensive position was a significant contribution to the American victory in the Battle of Saratoga in 1777, and the first turn in the tide of the war. In 1778, he directed the construction of the fortifications at West Point, and in 1780-81 served under Nathaniel Greene in South Carolina. In 1783, in gratitude, the U. S. granted him American citizenship, lands in Ohio, and the rank of Brigadier general. But in 1784, he returned to Poland, and attained the rank of Major general in the Polish Army. He led the rebellion after the second partition, was given dictatorial powers, and defeated the Russians at Radawice. A combined Prussian and Russian force then defeated him at Szczekociny. He then successfully defended Warsaw, before his forces were defeated in a decisive battle at Maciejawice. A Russian massacre at Praga, a suburb of Warsaw, led to the final Polish surrender. He was then held prisoner in Russia until 1796, before being ransomed. He visited America, where he was given 15,000 dollars and lands in Ohio. After 1798, He lived in France and Switzerland, working for the Independence of Poland. He died in 1817 in Switzerland, but is buried at the cathedral of St. Stanislau in Krakow. He freed his serfs in Poland just before his death, and in his will, his lands in Ohio were to be sold to support the education of black children. One wonders if Michaelis and Dominici had heard of Koscuisko, or had any thought that within a century, their descendants might benefit so much from his service in America.
   This end of Poland occurred during the childhood and teenage years of Michaelis. With the third partition in 1795, just two years before Dominic was born to Michaelis and Marianne, Poland no longer existed as a sovereign nation. Our region around Witki went to Austria in the first partition, in 1772, so that during the childhood of Michaelis in Witki, the Polish border would have been just north of Witki, by 2-4 miles. A most significant change that came with Austrian rule was that elementary education was made compulsory, from 181 under Franz Joseph, and was conducted in the vernacular. Until 1818, his was Polish, and all higher education was conducted in Polish or German. The result was that in this period, there was more Polonization among the Ruthinians than in the previous four hundred years of Polish rule.1 Michaelis would then have learned to read in Polish, together with the Polonized west Ukrainians of Galicia.
   In the second partition of 1793, the Austrian region was extended over Lublin, the province just to the north, and way up to the area east of Warsaw. It is with the second partition that Ladyczyn, where Thomas would move a century later, first became Russian territory, from 1793 until 1815. While Michaelis lived and Dominici was young, Witki and the eastern border of Galicia was very near to Russian territory, the northern border and Prussian territory were still over one hundred miles away from Witki.
   After the defeat of Napoleon in 1815, the Congress of Vienna agreed on new borders. Russia traded east Galicia, or the west Ukraine, for the Lublin area of Poland. This border with Russian controlled Poland would move to just north of Witki, while eastern Galicia, including Ladyczyn and Ternopol, would be ruled by Austria as the eastern region of Galicia. It seems that Michael may have grown up and lived his entire life in peaceful submission to the Austrian crown. Our ancestors were ruled by this crown even after Thomas moved to Ladyczyn. Yet one wonders how the Tomczyszyns felt about the demise of Poland, and whether they fought under Kosciusko against the Russians in the attempt to free Poland. Did Dominici fight for Austria against Napoleon? Or with Napoleon and the Polish who fought against the Russians? Or did he not just stay home in Witki, while these events swirled about in the larger world surrounding them?
    The region remained ruled by Austria from 1772 until 1918. Austria was then still ruled by the Hapsburg dynasty, and until 1806 was still called the Holy Roman Empire. After the French Revolution (1793), Austria began losing wars to France, and Napoleon replaced the Holy Roman Empire with the Confederation of the Rhine, though Francis II, the son of Maria Theresa and Francis I, continued to rule Austria as Francis I, and hence also Galicia, from 1772. Maria Theresa was the daughter of Charles VI, who was Holy Roman Emperor from 1711-1740. She inherited the crown despite Salic law, which was a law recognized throughout Europe and prevented women from inheriting the crown. This caused war, especially with Germany, from 1740-1748. From 1773, our ancestors were ruled by this Maria Theresa and her husband Francis, who was crowned Holy Roman Emperor Francis I. The succeeding Emperors ruling Galicia were:
Francis Joseph, 1780-1790
Leopold, 1790-1792
Francis II, 1792-1835
Ferdinand I of Austria, 1835-1848
Franz Joseph I of Austria, 1848-1916
Charles I of Austria, 1916-1918.
   At first, Austrian rule was an improvement for the Galicians, leading to a general acceptance that lasted into the twentieth century. Andrew Wilson reports that in 1990, portraits of Franz Joseph could still be found in Ukrainian homes. Francis II ruled during the second and third partitions of Poland, in 1793 and 1795. In 1809, most of Galicia was lost to Napoleon, though this was regained after 1815. Napoleon had united much of the Polish territory of Prussia and Austria into the Grand Duchy of Warsaw, a dukedom to be governed by his empire, and west Galicia was to be included. Poles fought for Napoleon against Russia, under a promise that Poland would be restored. But after his defeat, at the Congress of Vienna, Galicia was returned to Austria. The area around Lublin went to Russia, but the region of Ternopol was returned to Galicia. This Lublin area begins just a few miles north of Witki. After 1815, this was the border between Galicia and Russia, just two or three miles north of the Tomczyszyns of Witki.
   In the part of Poland taken by Russia after the third partition, the Poles tried to throw off Russian rule. In 1830, they drove the Russians out of Warsaw, but lost the city and all remaining constitutional rights in 1831, when they were defeated at Osroleka in May. A "few thousand" Poles from Galicia fought here. The Polish army was abolished, Poles were deprived of Civil liberties, and their art and treasures plundered. Polish refugees, including patriotic Polish conspirators, entered Galicia from the Russian region.
   Under Francis I and Ferdinand I, a foreign minister, Metternich, worked to put down any nationalist movements among the peoples of the Hapsburg Empire, leading to revolutions in 1848 in Hungary, Bohemia and Vienna itself. The Poles in Austria, though, during the lives of Michaelis, Dominici and Johannes, in the 1800's, were treated better than the Poles in Russian controlled areas of what had once been Poland. But in the 1846 rebellion in Austrian controlled Galicia, "the peasantry," the Polish and Ukrainian, remained loyal to the Austrian crown. This would be in the last years of the reign of Ferdinand I. Galicia had been dominated by a Polish gentry and Polish nobles, although most of the people in east Galicia were Ukrainians, and there was a large Jewish population. Austrian controlled Galicia was ruled by German administrators. Serfdom bound the peasants to the owners of land, and they could not, for example, quit and go work down the street. In the first years of Austrian rule, according to Wikipedia, "The former serfs were no longer chattel, but became subjects of law and were granted certain personal freedoms, such as the right to marry without the Lord's permission." Work was limited, and peasants could appeal above landowners to judges. So it seems to have been the Polish nobles that rebelled, having been circumscribed, while the peasantry remained loyal to the Austrian crown. The uprising was only in Western Galicia. Krakow had been "a free city" and "a republic," made so by the congress of Vienna. But after the 1846 uprising it became a part of Austrian Galicia, rule from Lviv. However, in 1848, rebellion occurred throughout the empire, and featured another uprising in Krakow, again divided the landowners and the peasants. The peasants, Polish and Ukrainian, killed thousands of their Polish landlords in the Galician slaughter, burning 90% of the estates around Ternopol, just one generation before Thomas moved there to Ladyczyn. In this way, the peasants were again loyal to the Austrian crown, attacking the nobles when they rebelled. Johannes would have then been 21, and Dominici 41, and of military age in Witki. This led to freedom for the serfs, or the end of serfdom. The 1848 revolution "resulted in the emancipation of the serfs and a new constitution; this allowed for the growth of a strong Ukrainian national movement, which was fiercely opposed by the Poles in Galicia." One wonders what he was doing at the time, whether they were landowners or peasants, and to what extent they identified themselves with the Ukrainians. In the west, as of 1888, 78.7 %of Galicians were Poles, 13.% Ukrainian, and 7.8% Jews, while in the east, 4.5 % were Ukrainians, 21% Poles, and 13.7% Jews. Wikipedia includes the following:
   In 1773, Galicia had about 2.6 million inhabitants in 280 cities and market towns and approx. 5,500 villages. There were nearly 19,000 noble families with 95,000 members (about 3% of the population). The serfs accounted for 1.86 million, more than 70% of the population. A small number were full-time farmers, but by far the overwhelming number (84%) had only smallholdings or no possessions.
   Since the occupation of Thomas is listed as "farmer," and they continue so long in the same area, it is likely that the Tomczyszyns were small land owners. Witki was just West of the division between east and west Galicia, and, because the name comes down to us through our oral history, it is likely that they identified themselves as Ukrainians. The word "Ukrainian" was not even used until the early 1800's, and was then popularized by the writer Shevchenko (1814-1861).2 Prior to that time, the Ukrainians called themselves Ruthinians or Rusyns, despite the difficulty of then distinguishing themselves, the little Russians, from the Great Russians. Yet their location, language, and inclusion in the Roman Catholic, rather than the Ruthinan Eastern Catholic church or the Russian Greek orthodox Church indicates again that they are among the most Polonized of all Ukrainians. When Ukrainian was added to the elementary education in 1818, it was the Old Church Slavonic that once distinguished the eastern Catholics from the Eastern Orthodox. This language is older than the three East Slavic languages, betraying a root older than Vladomir and the eleventh century kingdom of Kievan Rus, demonstrating the distinction between the Ukrainians and the Russians.
   The Austrian empire leveled the field between the Ukrainians and Poles of Galicia, and promoted the distinct Ukrainian culture to counter the unity of the Poles, and make Galicia more governable. The Poles of Galicia sought freedom especially for the rest of Poland from Russia, and after the fall of Poland Galicia was the natural base for the movement. The Wikipedia article explains:
In a constitutional experiment, the Austrian empire organized a Galicien diet, in which Poles and Ukrainians had some representation. This, though, came to be dominated by Polish nobles. To counter the inclination of the Polish nobles to make Galicia a platform for their Polish independence movement, Vienna promoted the Ukrainian national movement, which sought to divide Galicia into east and west, separating the Ukrainians from the Poles.

Andrew Wilson,  The Ukrainians: Unexpected Nation, p. 110.
   The Ukrainian national movement had begun in the 1830's. There is a collection of Ukrainian folk songs and stories, The Mermaid of the Dniester, by three Ukrainian authors, which sought to solidify the Ukrainian language. From these things one can see the difference between the eastern and western parts of Ukrania, and the beginnings of a division that would break out into battles between Polish and Ukrainians after World War I. In the Encarta Encyclopedia it is written:
   From 1863 prohibitions imposed on the use of the Ukrainian language by Russia's imperial regime greatly impeded literary development. In western Ukraine, which was then part of the Austrian Empire, writers Ivan Franko and Vasyl Stefanyk, among others, continued to develop all literary genres.
When unrest in the Russian Polish territory spilled over into Galicia, in 1861, the diet was disbanded. Again in 1863, open revolt broke out in the Polish territory, and a state of siege was declared in Galicia. Johannes would have been 35, and Thomas about 11 years old in Witki at the time. Then the Russians set out to make Poland as Russian as possible, making Russian the official language of Poland. Grandmas father Adam Sietkowski, said to have come "from Russia," probably emigrated under this same pressure. But in Austria, both the Polish and Ukrainian languages could be cultivated.
   This is further likely because, after the Austrian Empire became Austria-Hungary in 1867, the Polish nobles negotiated increasing autonomy for Galicia, up through the turn of the century, conservative Poles set aside the struggle for Polish independence and decided to be content with Austrian rule. German-ization and censorship were halted, and the region was ruled as an autonomous province within the empire. The Galician diet functioned again, providing some semblance of representation. Polish and Ruthinian were recognized as the official languages in Galicia, and there were no more rebellions. But as the Poles grew more content, the Ukrainians grew less so. Among the Ruthinians, there was still a strong movement for independence, seeking the division of Galicia into east and west. Some, called Russophiles, sought an alliance with Russia. In hindsight, the Russophiles appear foolish if not treasonous. The Tomczyszyns stand as Poles with the more Polish western Ukrainians, suffering the Russians, speaking and marrying Polish, and belonging to the Roman Catholic rather than the Eastern Catholic division, using Latin rather than Cyrillic alphabet. There was much emigration from Galicia beginning in the 1880's, but this was more due to the legendary poverty of the area, and of the southern Poles. One wonders about the connection, if any, of Jacob and Thomas to the Ukrainian national movements. The move to Ladyczyn is a move eastward, to the most Ukrainian area of Galicia, and nearer to the center of the Ukraine, where the Dnieper divides the east and west Ukrainians. It is not impossible that they moved there to help in the defense of the border. Russia was at that time entering the Austrian region, and by 1922 the area, including Ternopol, would be would be added to the Russian Empire.
   After the Tomczyszyns were safely in America, truly amazing and very terrible things were to happen to any of their relatives left in Europe. In 1867, Hungary had demanded equal consideration in the Austrian crown, and the nation came to be called Austria-Hungary, under the weakened government of Francis Joseph I. The Slavic peoples, centered in the independent nation of Serbia, sought independence from the German and Hungarian speaking rulers of Austria-Hungary, and on June 28, 1914, Serbian patriots shot Archduke Francis Ferdinand, the nephew of Emperor Francis Joseph and heir to the throne of Austria-Hungary. The assassination sparked World War I, in which Poles were drafted to fight in German, Austrian and Russian armies. Germany and Austria were part of the central powers, and were defeated by the Axis powers of France, Britain, Russia and the United States. Poland was a chief battleground in World War I. In 1915, the Germans drove the Russians out of most of Poland, and on November 5, 1916, an independent kingdom of Poland, under the protection of Germany and Austria, was proclaimed. Grandma had been born in January of that year, and Appoline her mother would be likely to have aunts there. Poland received most of Galicia from Austria in the treaty of Versailles, when the boundaries were redrawn after World War I. One wonders what Thomas, Jacob, and the Galician Tomczyszyns of Bremond thought about the news they must have received about events back home, and whether, for example, any letters were exchanged or new immigrants received. What were the brothers and sisters of Thomas, the aunts and uncles of Jacob, doing back in Galicia at this time? Were they Polish Patriots, so that they rejoiced when Poland again became a Sovereign nation, and Galicia a part of Poland? Did anyone consider returning, even for a visit? Rozalia died there in 1858, in August, when Thomas would have been six years old. Michael and Paulus, born 1854 and 1858, seem both to have died young, as their names are reused when, in 1865 and 1866, a Michael and Paulus are born. Paulus is listed as having died in 1869, which would leave Michael and Catharyna. Catharyna married Joseph Sobku in Dzikow Stary in 1874. Either might have given birth to cousins of Jacob that remained in Galicia, not to mention the offspring of the sisters of Dominici that were the Aunts of Johannes in the 1800's, and the brothers and sisters of Johannes, Maryanna, Catharina and Antonius. The sisters, aunts of Thomas, were married in 1843 and 1855 respectively, and would have offspring with the names Hulak and Witko, who would also be cousins of Thomas. These cousins might have been in their sixties to eighties when after World War I, when Poland again became a nation. At the end of World War I, Thomas was then in his late sixties in Bremond. In 1918, his grandson Frank was eight years old, and the Flue epidemic struck, taking his sister and one grandchild. Either Michael or Catharina, siblings of Thomas, might have seen Poland again become a nation. Catharina would be 58 and Michael almost 53. The war had broken out on the eastern front between Russia and Austria, in Galicia. Their future would bring battles with the Ukrainians (1918-1943), a dictator of Poland (1926-1935), massacre by the Russians (1939-1941) and the subjection with the Jews to the Holocaust (1941-1945), before being ruled by the USSR behind the "iron curtain." After World War II, and right up till the time of the dismantling of the Soviet Union (1989-1993). Poland has now emerged again as a free and sovereign nation, as it had not been since 1772, with the brief exception of the eight years just after World War I.
   In the Encarta encyclopedia article on the Ukraine, it is written:
After World War I, western Galicia sought to join the new Poland, but eastern Galicia sought independence, leading to war between Poles and Ukrainians. Ukraine, represented by the Central Rada led by Mykhailo Hrushevsky, declared independence in early 1918. However, the first modern Ukrainian government collapsed following invasions by the Soviet Red Army and German intervention. Subsequent Ukrainian governments, led by Pavlo Skoropadsky and Symon Petlyura, also failed to withstand Red Army invasions, and a Bolshevik-affiliated government was established in most of Ukraine. The Ukrainian Soviet Socialist Republic (SSR) was a founding member of the Union of Soviet Socialist Republics (USSR) in 1922. With the collapse of the Austro-Hungarian Empire at the end of World War I in 1918, an independent west Ukrainian republic was formed in Galicia. It entered into federation with the briefly independent east Ukrainian state. However, the west Ukrainians lost a bitter struggle with the Poles and were incorporated into Poland in 1923. Czechoslovakia and Romania absorbed Transcarpathia and Bukovina, respectively.
   The Ukrainians were subjected by Poland. In 1920, Poland and Russia battled over the border. The Polish advanced to Kiev, before being pushed back. A settlement attempted to established the Curzon line, but more fighting broke out, which would have passed through the region of Witki. With allied help, the Poles beat back the Russians east of Warsaw, and the 1921 treaty of Riga established the new boundary east of the Curzon line, returning to Poland almost all its eastern frontier lost in 1795. It is in this period that Ladyczyn and the region just west of Tarnopol become part of the Bolchevik Soviet Union. Poland adopted a new constitution in 1921. Ukrainians, probably those of Eastern Galicia that were eastern Orthodox and wrote in the Russian alphabet, then resented being Policized. The resulting unrest allowed the dictator Pilsudsky to take power in 1926, in a military revolt against the Polish government. Before his death, a new constitution sought to perpetuate dictatorial power, in 1935. Nonaggression pacts were signed, with Russia in 1932 and with Germany in 1934.
   But then Hitler took Czechoslovakia in 1938, and the British realized that Poland would be next. Lord Chamberlain offered British assistance if the Poles would resist a German invasion. Hitler then caused a crisis by demanding Danzig, new access in the Polish Corridor that dived Germany from Prussia, and new rights for the German minority in Poland. Poland then made a defensive alliance with Great Britain, and ended the nonaggression pact in April of 1939. Poles were attacked in Danzig in the summer, and in August, Germany and Russia agreed to again divide Poland. On September 1, 1939, Germany attacked Poland, and Britain and France then declared war on Germany, starting World War II. But the allies provided little help in Poland. The Poles fought stubbornly, but were of course no match for the Nazi forces at the start of the war. The Polish cavalry rode out on horses to oppose the German tanks. Russia also invaded from the West on the 17th of September. After this date, all territory east of the San including Witki, became a part of the Soviet Union. On September 28, Germany and Russia divided Poland, taking the east and west halves respectively. Polish officers and as many as 10,000 were murdered in the Katayn forest near Smolensk. From February 1940-June 1941, 335,000 Poles were deported to Siberia and into the Gulag later described by Aleksandr Solzhenytsyn. 198,500 were from the Western Ukraine. Germany then attacked Russia in June of 1941 and rolled over the whole of Poland. One hundred thousand Polish soldiers escaped to France, and a government in exile was formed under general Sikorski. This was moved to London after the Nazis took France. Thinking of Ukrainian independence, some Ukrainians joined the Nazis against the Russians, and helped attack the Poles, who then retaliated, continuing the conflict between Poles and Ukrainians that emerged after WWI.
   It is at this time that we lose our last connection to Poland, as Grandma is remembered sending WWII packages to the Siatkowskis in Pennsylvania to be sent to Poland, and Siatkowskis from Pennsylvania may have gone to fight with the French. There is no memory of any Tomczyszyn connection back to Galicia, and it would not be surprising if every single Tomczyszyn of Galicia perished. Three million Poles, as well as three million Jews, were killed in Polish concentration camps, and Auschwitz is in south Poland. The Germans implemented a policy of the systematic extermination of Poles as well as Jews. Auschwitz is in the central area, at the town of Oswiecim, about one hundred miles away from Witki, which is in the Western south of Poland. The Lodz Ghetto, to the north east, is within one hundred twenty miles, and Warsaw. The Warsaw ghetto was the scene of a three week uprising by the Jews in opposition to the Nazi Holocaust, in April of 1943. Another smaller revolt was attempted in the concentration camp at Sobibor, near Lublin, where 200,000 Jews were killed. This may be the scene of the most hellish catastrophe in all human history.
   At this time, Karol Wojtyla was working at a stone quarry and then a chemical factory. He was born at Wadowice, just south of Krakow, in 1920. He had studied drama and poetry at Jagellon University, and would study theology at the Catholic University of Lublin, and become Archbishop of Krakow. He would then become Pope John Paul II, and, as the first Polish Pope, would be influential in the demise of communism and the disintegration of the Soviet Union.
   During the war, a Polish government in exile was established in London. Thousands of Poles escaped, German occupied Poland, and fought with the allies, for the government in exile against the Germans. Some Siatkowskis from Pennsylvania joined the French to fight the Nazi Germans. The Russians invaded in 1944, and the Polish underground helped the Russians drive out the Germans. But at Yalta after the war, the allies agreed to recognize a communist government at Lublin rather than the free Polish government in exile in London, and also agreed to recognize the Curzon line, shifting the border westward, to where it is today, twenty miles east of Witki. Poland remained behind the iron curtain and controlled by Moscow until Lech Walesa and the Polish Pope led to Polish independence from the Soviet Union in the 1980's. Thadeusz Mazowiecki, an aid to Walesa, became the first non-communist premier of Poland in 40 years, and proceeded to dismantle the communist system and consolidate the transition to democracy. Full national sovereignty was regained in 1992. Since that time, although the communist party does well in elections, Poland has joined NATO and, in 2003, the European Union so that dominance by the Russians will be less likely in the future.
   Before the last Tomczszyn reunion in Bremond, about 2015, we wrote a letter to the church in Starry Djikow, where we suspect three generations of Tomszszyn and Witko relatives are burried, at least. A Witko and a Niekarz are among the workers listed on the internet at that church. I was nearly able to get a friend to translate a letter into Polish, and almost got a sister to help, but literally not a single living person could be convinced of the significance of re-establishing the connection to Poland. It is customary too to pay a "contribution" to the church of about 20$ minimum, as the priests there receive many genealogy inquiries, and the personal interest of Mr. Niekarz or Mr. Witki could not be engaged, due to the language barrier. As Polish politics are sharply divided between a liberal left and quasi fascist right, allied with conservative Catholics, it seemed fine to let the payment go for now. We have had relatives visit Poland, buy the significance of stopping by Witki or the Church and graveyard at Starry Djikow simply could not be communicated. Kie Tomczszyn has a daughter, but having discovered the connection to Lvov in the Ukraine, the connection to Witki could not be communicated convincingly. But my article, with a few editorial errors, has been excerpted in the Bremond Press, and the whole stored in the Bremond Historical Museum.
VI: Family Charts: Sietkowski and Tomczyszyn
Maxine Tomchesson
Frank Tomcheson (b. d. ) married Irene Siatkowki. Their Children are
Pauline (1939)
Maxine (1942-
Donna (1946)
Nancy (June 1949)
Laura (January 15,1962)
The parents of Irene Siatkowski are Adam Siatkowski (b. about 1882, d. about) and Apolonia Butkowski (b. about 1884, d. about 1929). They had eight children:
Lottie
Mike (7/30/1904- 4/1/1983)
Martha (Liszewski, 2/23/1909-8/14/1998)
John
Frank
Mickey
Irene (January 25, 1916- August 22, 2005)
Virg (July 9, 1922-)
The parents of Apoline are Joseph and Anna Butkowski (dates unknown). Her marriage record (9/23/1904) names her father as Anthony.
She had a brother, Jan
The parents of Adam are Stanislav Sziatkowski and Eve Sheizinski. Adam had a brother
The parents of Frank Tomcheson are Jacob Tomczyszyn (b. March 21, 1879, d. April 23, 1919or 29) and Victoria Afinowicz (b. Dec. 24, 1881, d. Jan. 21, 1963).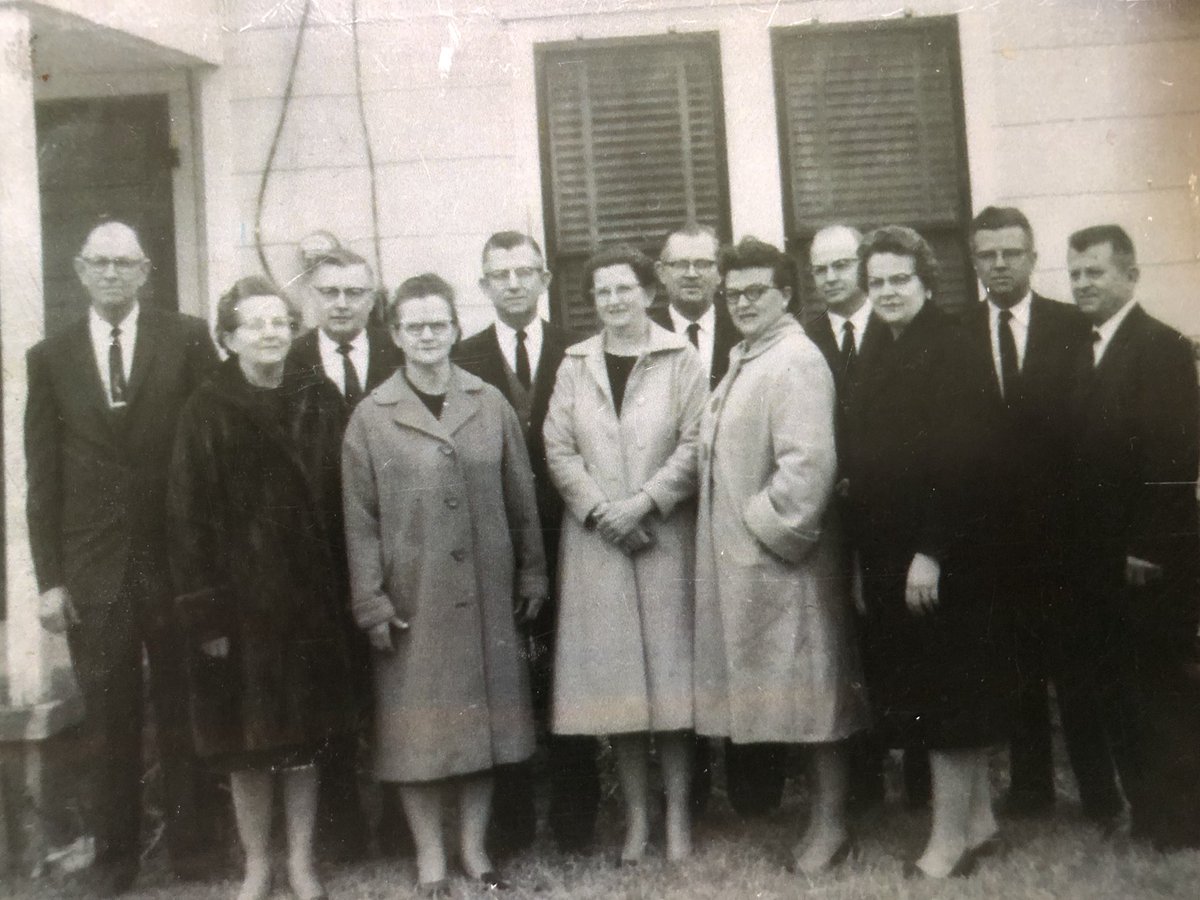 Their children, all born in Bremond, Texas, are:
Joe (b. Dec. 30, 1900
Peter Kie (b. Oct. 12, 1901
Michael Anthony (b. July 30,1904
Nellie (b. May 28, 1906
Paul Ignatius (b. July 21, 1907
Lena Inez (b. March 28,1909
Frank (b. Dec. 23, 1910
Stanley Marion (b. Aug 12, 1912
John Floyd (b. Feb. 22, 1914, d.
Edna (b. April 1 1915, d. Feb. 11, 2007 in Bremond)
Mary (b. July 22, 1916
Rose (Aug. 30, 1919
Pauline June (15, 1922
The parents of Victoria Afinowicz are Theodore Afinowicz (b. Sept 21, 1849 in Galicia, d. Nov.19, 1924 in Bremond, Tx.) and Anna Rekeita (b. Feb 6, 1860 in Poland, d. Jan 30, 1945 or 6 in Bremond, Tx.). Their children are:
Hrynko
Victorya (b. Dec. 24, 1881 in Ludwickowks, Galicia)
Marya (b. Nov. 7,1887, m. Felix Zakjak, d. July 17, 1959 in Bremond)
Karolina (m. Laskowski)
Semco
Annie (b. 1895, m. Martin Kozak, d. 1958 in Bremond)
Henry (b. Nov. 29, 1901 in Bremond, d. June 8, 1966 in Bremond)
A Katazena Afinowicz, b 1856, d. 1936 is also burried in Bremond, and she is likely the sister of Theodor. Anna Rekieta had other relatives in Bremond. Franciszka (07/25, 1856- 02/13/1939) and Marcin (04/25/1856- 02/09/1945) may be her brother and sister in law, and a Felix Rekita 1903-1964) married a Victoria Afinowicz. The family of Marcin and Franziszka included Albert and his sister Karolina Rekieta (b m. Michael Tomczyszyn) and three others who crossed the Atlantic on the Roland, with the family of Thomas. They may have also come from Ladyczyn.
Thomas Tomczyszyn and Victoria Wilbie
Thomas, Jacob and Victoria                               Victoria and her father when married in the                                                                                    Ukraine, around 1877
[When Jacob was old, someone apparently came to him and asked him to write on the reverse, and so he wrote"(My) mother and grandfather," in the upper left
The parents of Jacob Tomczyszyn are Thomas Tomczyszyn and Victoria Wilbie (1853-1934). Their children, all born in Ladyczyn, are:
Marya (b. 1877, d. in Bremond)
Kirba (Jacob) (b. March 21, 1879, d. April 23, 1929 in Bremond)
Todora (Dorthy) (b. 1886 m. Albert Rekieta, 12/13/1899 in Bremond)
Michal (b. Sept 29, 1887 d.11/27/1984 in Bremond, m. Karolina Rekieta b. Oct. 2, 1887 in Austria / Poland, d. 1918 in Bremond)
Fewdocha (Tina) (b. 1888
Pawlo (Paul Kie) (b. 25 Jan, 1891, m. Clair Lott, d. Mar 18, 1979 in Marlin, TX.)
Anna (b. 1895, m. Martin Kozak, d, 1958 in Bremond)
Malana (b. Jan. 1, 1897 d. Dec 6, 1991 in Bremond, m. Ike Lott, 12/25/1890, d. 3/ 6/ 1967 in Bremond)
The ancestors of Jacob Floyd Tomczyszyn also list a Mary, who is not on the ship register:
Mary (b. Feb 5, 1890 in Ladyczyn, d. Jan. 5, 1977 in Bremond, m. Felix T. Chajkowski (Dec. 27, 1889, d. April 24, 1972 in Bremond.
3) The parents of Thomas Tomczyszyn are Johannes Tomszyszyn (b.1827) and Maryanna Niekarz (March 3, 1827). Their Children, all born in Witki, are:
Rozalia (b. August 18, 1851 in Witki, d. Aug. 20, 1858)
Thomas (b. July 2, 1852, d. 1937)
Michael (b. Sept. 17, 1854, d. Sept 8, 1858)
Paulus b. (Jan. 28, 1858)
Catharyna (b. May 6, 1860, m. Feb. 26 1874 in Dzikow Stary)
Michael (b. September 29, 1865)
Paulus (b. 1866)
4) The parents of Johannes Tomczyszyn are Dominici Tomczyszyn (b. 1797, d. Feb 19, 1853) and Anna Jablonski (Sept. 21, 1802). They were married Feb 14, 1819 in Dzikow Stary, and had 5 Children:
Maryanna (b. Jan 9, 1924, m. Andreas Hulak, Nov. 19,1843 in Dzikow Stary)
Joannes (b. 1827, d. 1874, m. Mary Niekarz, b. March 3, 1827)
Catharyna (b. 1829 m. Paulus Witko, Oct. 7, 1855 in Dzikow Stary)
Franciscus (b. 1832, d. Sept 30, 1832)
Antonius (b. 1824
5) The parents of Dominici Tomczyszyn are Michaelis Tomczyszyn (1777, d. Jan 9, 1818) and Maryanna Witko (b. 1778). They were married about 1796 in Dzikow Stary, had three children, all born in Witki:
Dominici (b. 1797, d. February 19, 1853)
Catharina (b. 1798, m. Sebastiani Kunasz Nov. 26, 1823 in Dzikow Stary)
Agnes (b. 1805, m. Martini Bonjowski, May 29, 1825, in Dkikow Stary)
Bibliography
1. Notes from Uncle Joe, and our visit to Bremond in 1990.
2. Thomas, Larry. To Frank and Irene. A speech presented at the 50th wedding Anniversary party, July 31, 1988.
3. Encarta encyclopedia, Microsoft, 2005.
4. Tomcheson, Irene. Grandma's Story A Keepsake and Memories Album for Grandchildren. Winona, Minnesota: Wincraft, Inc, 1981.
5. Joe, Uncle. Interview. Notes from 1990.
6. Wilson, Andrew. The Ukrainians: Unexpected nation. New Haven: Yale University Press, 2000.
7. Wikipedia. Galicia, 2010.
8. World Book Encyclopedia
9. INSMF-01-D National Archives Record Group 85, Microcopy 1359, Roll #1, as cited in Roots Webs's World Connect Project: Tomczyszyn Family Tree, 2003.
Part II: McDonald
I. McDonalds back to Kingsville
   Our Scottish side has also lost contact with the connection back to Scotland. Our connection to Canada, though, is clear. Colin James was born in Kingsville Ontario in 1859. Mrs. Mallot of Kingsville showed me the midwife journal of his grandmother Julianna Wigle, who's daughter Ann was married to Peter McDonald, our most ancient documented paternal relative. Peter and his brother Angus both lived in Kingsville, but we do not yet know who their parents were, or even the dates that they lived, but only the dates of their wives, Beyond Peter, there are only various possibilities, in looking for the first McDonald to come to Kingsville. There is mention of Dr. McDonald who came to Canada with the army of General Wayne. It may be that General Wayne, around 1796, gave land around Kingsville to those who served him, or even to remove those loyal to the British when control of the fort was transferred, in 1796. It is unlikely that this would occur after the war of 1812, and so it may well have been at the conclusion of the Revolutionary war. On a 1792 and 1796 map of Detroit, down at the river, right about where Hart Plaza sits today, the name McDonald is written, as though a McDonald owned property on the warf there. Could General Wayne have traded him land in Gosfield for this plot, or could this McDonald have sold the Detroit plot and moved into British territory?3 There was a John McDonald who was a Sargent in the Royal Navy drowned at Detriot in December of 1779, and a Ronald McDonald of unknown rank who Volunteered to serve with Askin's Company, but was not activated.. There is also a John McDonald who emigrated from Scotland in 1812 with a son Hugh, around Tilbury, whose son William was involved in teeming at Ruthven, right next to Kingsville. There is a McDonald street in Kingsville, near a cemetery where Peter and possibly this Dr. McDonald are buried. There is also a James McDonald of Kingsville, married to an Agnes Hunt, who witnessed the 1873 wedding of Cornelia Wigle, the daughter of Michael and Jane Wigle. There is another Peter McDonald who married a daughter of Mary Malott, Airy Wilkinson, and a Margaret McDonald, who married her brother John Wilkinson (b. 1796, m. John Wilkinson), the older sister of Ann the aunt of the mother of Colin,. It is not even clear that these are of the same family, though they may indicate a broader group of the same line, There is one more bit to look into: The sun set on our last visit, and I have been unable to return to visit this place. Colin McDonald is buried in another cemetery in Kingsville, Greenhill, with G. Hugh, our Grandfather Colin's brother. The known ancestors are then Peter McDonald, Colin McDonald, Harold McDonald, Colin James McDonald (I), and Colin James.
   The merchants at Detroit, who made up the few non French residents when General Anthony Wayne arrived in 1796, were "Scotch," according to Surgeon Charles Brown, and "as great Torys as ever you knew." This raises the possibility that they are related to the McDonald who led Torys in a battle, disastrous for them, on February 28, 1776 in South Carolina, at the very start of the Revolutionary war (Brian Leigh Dunnigan, Frontier Metropolis: Picturing Early Detroit, 1701-1838, p. 90, 93).
   Of Peter McDonald: His brother Angus co-owned a hardware store at 24 Main street in Kingsville. He married Ann Malott (1824-1898) of Kingsville, Ontario.
   Of Colin McDonald (b. August 9, 1859 d. December 17, 1916), married Mary McEweley (July 5, 1868 d. March 11, 1941). Mary McEweley bought the cemetery plot in Greenhill Cemetery in 1916. It is remembered that he worked on tobacco farms in Kingsville. His brother Angus had a heating store in downtown Kingsville, as is charted on a historical pamphlet from the city there. Grampa McDonald said, of either Colin or his father Peter, "he had the cleanest and the best teem of horses in the town, and would spend much effort on them." He and Peter might appear in the photo of the leading citizens of Kingsville in 1883. Though none of these are named, some look similar to old McDonalds, at the ages they would then have been. He is recorded as witnessing the wedding of a Finlay Phillip, from Scotland and Windsor, the son of Evan (Phillip) and Annie MacDonald, at Windsor on July 22, 1873, when he would have been about 24. This is not his daughter Annie, and might a misprint for his sister Allie, and if so this would be his cousin Finlay. Uncle Ivan built him a house from scrap lumber behind the house either of Harry or of an aunt or uncle, down the road from the bird sanctuary. The house had no indoor plumbing or electricity, so that he too was a shed dweller, though this would be prior to 1916, if the story refers to Colin.
   Of Harry McDonald (b. 1885 d. 1958) married Myrtle Smith, the daughter of Jesse E. Smith and Margaret Jennie Laurence. According to Lillian, Harry had been injured teeming when he was eight or nine, receiving numerous stitches. Dad remembers a habit of his grandmother, resting her chin in one hand and her elbow in the other. Dad remembers that on the farm, he would help his grandfather gather corn into standing bunches. He still remembered the taste of strawberries canned by Myrtle and packed for their lunch. He lived with Myrtle in a small house at 212 Cedar Beech Road, His maternal grandfather, Bill Henderson, had a cottage nearby. I remember visiting this cottage when I was young, though Harry had died two years before I was born. My father remembered picking beans for Mrs. Adams of the Adams Motel, and their family farm still exists there, and Mrs. Malott lives across the street, where we found her. He remembered fishing off the bridge where Wigle creek goes under Cedar Beech Road.
   It is remembered that Harry McDonald built a small house behind his Aunt and Uncle's house, down the road from the Jack Minor bird sanctuary there in Kingsville. He was born in 1885, "In the house across from the beer store," which then may have been the home of Colin his father. He is remembered as happy, rocking in a chair and singing "Old Grey Mare" while Lillian played piano. We visited Lillian there in Kingsville in November of 1999, and took her out to dinner. She had been ill all her life, but had outlived all her siblings. She showed us a picture of Grandma Myrtle Smith, Aunt Carrie Smith-Plant, Uncle Walter Smith, Uncle George Smith, Aunt Hazel Smith-Dann, Aunt Lydia Smith-Simmons, Uncle Will, Aunt Etta Smith-Girty, Aunt Laverne Howe, Grandma Smith and Grampa Smith. James Smith, Myrtle's father, died while visiting Uncle Gordon out west, but Grandma Smith is buried in Kingsville. Uncle Al, whose farm we would visit when we were young, was married to Greta, and we recall an old woman there watching the hockey game with great interest, who must have been Grandma Smith. Etta Smith- Girty would be married to a descendant of the famous Simon Girty, though we are not his descendants except through in-laws.
   Of Colin James McDonald: He is the one of our ancestors to emigrate to the United States, surprisingly late. Dad's maternal line, the Henderson, will be earlier, but we do not have even the names of the parents of either of the Henderson, William H. and Mae. Grampa McDonald, as we called him, met our grandmother Marion Henderson when she would visit the family cottage in Kingsville. We visited this cottage, on Lake Erie, when we were young, and swam there. Grandpa McDonald, called "Coley" is remembered as cheerful during many visits. He was an excellent golfer, and nearly turned professional. It is said that Grandma Marion, later called Grandma Wedel, made him give up golfing, though the story is sketchy. Dad recalls that once, while Grampa McDonald was Golfing in Kingsville, the great Walter Hagen came up behind him on the course, and said, astonished, that Coley had the "best golf swing he had ever seen." Dad kept up the ancient Scottish art for a while, till busied with the family and produce store, and the old clubs sat downstairs in the cellar for years, till he finally took out the last of his belongings. When we lived at Powers street and Katherine, I remember Grampa McDonald giving me a blue brush and comb set that I had for thirty years, though it is lost now. Dad relates that Grandpa McDonald quit smoking cold turkey, at a single stroke. Marion married Grampa Buck Wedel after her divorce from Grampa McDonald. He remarried, to Grandma Coleen. The father of Marion Henderson is William H. Henderson, and her mother Mae Henderson (b. 1890, d. 1972). His house, where Grampa McDonald first came to the United States, was on Vernon street in Detroit, or at Vernor Hwy. and Lakewood, in a large brick house that is still there. Grampa McDonald and Marion lived on Vernon a few blocks away. William Henderson was a pharmacist and a 32nd degree Mason. Dad has a picture of William H. at his desk in the Masonic office. We have his Masonic Bible, and dad has a box camera with his signature on it. Mae remembered when outer drive was the road around the outside of Detroit. She told a story of skipping backward down a path home from school, and turning to encounter a flasher. The traumatic oddity of the experience echoes to this day. She would often give us beautiful silver dollars from the 1880-1920's. Most of these were lost, though we might still have one or two. We of course remember Grandma Mae, visiting at her house with the ancient furniture. In one visit, I must have been very young, as I was trying to figure out where all the small cigarettes in the ashtray came from, as those in the packs were all longer. Coley and Marion lived in a house a few blocks down from Vernor and Lakewood. One early memory from when he was 2 or 3 years old, is of his sister Barbara in a crib, and the song Bushel and a peck," and "Aba Daba said the monkey to the chimp," and of building a bridge with blocks that were interlocking. They had some terrible neighbors, and so they moved to Whitefield street, off Ford road, one block east of Beech Daily. That is where he lived when he met Maxine.
   William H. and Mae Henderson had a brother "Uncle Ray" and there was an "Uncle Root, married to Aunt Maud." An uncle Marvin, who had married a sister of Mae, owned some Sunoco stations in Detriot, and was shot by the Purple Gang when he was subjected to a drive-by shooting, after refusing to pay protection money.
   Of Colin James (II) he married Maxine Tomcheson in 1959. We lived at 21905 Powers Avenue in Dearborn Heights, just North of Van Born and the Ecorse River, and east of Telegraph and just east of Monroe street and the Frank Swanka Park. I remember once riding my red tricycle, singing a song I'd made up, with no melody, peddling past "the pole," a telephone pole that we were forbidden to pass. I went to the Ecorse River, and across a rope bridge to the house of an old woman who was having tea on her porch. Then she said "I think your father is coming," and I got a good spanking, for going past the pole. Renee had a friend, Lauri Perry, who lived over on Katherine Street, and we remember all sorts of things from this house, though we moved when I was about 4 years old, and Renee had just started Kindergarten at Pardee-Easton elementary school. Dad remembers leaving his bronzed baby shoes in the attic there at Powers, and they may still be there. If we have time, we'll go check someday. Jim and Maxine owned this house, but rented it out, while we lived with the Fetzners, taking care of their son Kieth. Then we moved to Avondale in Westland, where I finished Kindergarten, and stayed until the third grade. In 1968, when the Tigers won the World Series, Dad took me to some 12 or 17 games, and we got a picture of me standing in front of Mickey Lolich, who was warming up in the bullpen. In 1969, Jim and Maxine bought the five acre farm at Eight Mile and Napier, where Maxine sill lives today. Jim always worked for grocery stores in Produce, at Wrigley and Chatham, then for Joe's Produce at 7 mile and Farmington Road. Then he started his own farm and eventually a fruit stand in Salem Township and a Produce business in Inkster, at Cherry Hill and Middlebelt. In Salem, Renee ran the Pony rides, and we had many sorts of animals, like Noahs ark, Cows, sheep, pigs, Turkeys, chickens, geese, ducks, to take the kids to see on the ponies. He is the only McDonald to have held public office, as a trustee in Augusta Township, where he farms a small plot to this day.
II. Family Charts: McDonald and Henderson
   1 Peter McDonald married Ann Malott (1824-1898). Ann is the daughter of Julianna Wigle, the third of 15 children of John and Suzannah Wigle. Angus, the brother of Peter also married a daugther of Peter G. and Julianna, Jane, who would be Colin's aunt. Their children are:
Lavinia McDonald
Melinda McDonald (m. Leroy Case)
Medessa McDonald (m. Martin Wigle)
Alforetta McDonald
Colin McDonald (August 9,1859 d. December 17, 1916) married Mary McEwaley (b. July 5, 1858, d. March 11, 1941)
Corydon McDonald (b. August 29, 1865; married Mary Healy and then Maggie Craig)
Allie McDonald (m. William Bentley)
Peter's brother Angus McDonald married Jane Malott (1826-1916). Their children were:
Lewis McDonald, (m. Orilla Wigle)
Lucinda McDonald, (m. Edgar Jeffrey)
Jason McDonald married (Bennie Renno)
Minnie McDonald, Married James Wigle
Ezra McDonald married Nellie Gillespie
   Colin McDonald (1859-1916) married Mary McEweley (b. July 5, 1858, d. March 11, 1941). Their children are:
Harry McDonald (1885-1958),
Anney,
Leota, September 3, 1887, d. September 19, 1947
Lillian m.
Rena
Harry McDonald (b. 1885, d.1958) married Myrtle Smith. Their children were
Doris (b. 1912)
Greta (b. 1915)
Colin James (b. 1917, d. 1997)
G. Hugh (b. Feb 22, 1924)
Lillian (b.1921)
   The parents of Myrtle Smith are James or Jesse Smith, and Grandma Smith, whose first name we do not have. Their children were apparently Myrtle, Martha, Carrie, Walter George, Hazel, Will, Etta, and Laverne, according to notes taken when Lillian showed us a picture of these.
   Colin James McDonald (I) (b. 1917, d. 1997) married Marion Henderson, the daughter of Harold and Mae Henderson. The maiden name of Grandma Mae was also Henderson Their children are:
Colin James (November 10, 1940) married Maxine Tomcheson.
Robert married Loise. Their children are Terry and Patsy.
Kenneth married
Barbara married Charles Smith. Their children: Richard and Patsy
The children of William and Mae Henderson are:
Bill (m. Wanda Scratch)
Marion (m. Colin James McDonald
Bob (m. Margaret
   Uncle Bill was in the Air force, and while at Roswell, Dad and Maxine moved out there, when they were first married. Uncle Bill taught dad some Judo from the Army training, which he bused to some effect in numerous instances.
Colin James II married Maxine Tomcheson. Their children are:
Renee (b. March 14, 1959),
Mark (b. October 9,1960)
Robin (b. November 14, 1963)
Brent (b. August 22, 1968)
Marti (b. June 25, 1970).
III. Malotte and Wigle:
   The Maternal line from Colin born 1859 goes back to ancestors in Colonial America who lived through the Revolutionary war. It is one line that we can trace to a crossing of the Atlantic, and back to France.
   The Malott family history contains our French lineage, through Ann Malott (1824-1898), the mother of Colin McDonald. This has been researched by Madeline Malott, and written as a historical novel, Simon, Peter and Polly. The parents of Ann and Jane, the maternal grandparents of Colin born in 1859, are Peter G. Malott (Malotte), (b.1804, d. 1882) and Julianna Wigle (b.1805, d.1891), both born in Gosfield township. They were married in 1822 in Colchester, at Squire McCormick's on September 24th. Mrs. Malott writes:
   Peter G. termed esquire, [was] Captain of the Militia. Peter G. lived in the log cabin of his parents until the 1860's at which time he built a new house further north on the home property ([the] house still stands in good condition). Peter G. died 1882, Julianna in 1891. Both are buried in Greenhill Cemetery, Kingsville.
   Julianna Wigle-Malott, like her mother Suzannah Kratz-Wigle, became the district midwife, and her first job was in delivering Colin McDonald, her grandson. In our 1999 visit, my father Jim (Colin James) and I saw her Midwife book record, and Colins's birth recorded there as the first of her deliveries. Her father is John Wigle, son of John Wendel Wigle. Her brothers are Leonard, Wendel, Joseph, Peter and Solomon Wigle. An older sister Mary married John Roe, and a younger sister was named Isabella.
   The parents of Peter G. Malott are Peter Malot (Melot, Melott, Malott) b. 1765 or 3 d. 1815), and Mary Polly Jones. Peter Malott (b. 1765d. December 3, 1815) married Polly Jones. They are the first of our ancestors to arrive in Kingsville. Both parents were captured by the Indians in separate incidents, before they were ransomed at Detroit, where they met and married while serving the Macomb family on Grosse Isle. Polly was captured by the Wyandott Indians around Sandusky Ohio, near Fort Slater. Her home in America was then on Dunkard's Creek She and her brother John ventured with their father Jacob Jones outside the safety of Fort Statler, on Dunkard's Creek in northern Virginia, near the Pennsylvania border, near Blacksville, on July 12, 1777. A fellow settler, Suzie Farmer, age was Tomahawked to death after her father had been killed in the raid, in a famous incident that focused the Americans in fighting the Indian allies of the British in the Revolutionary war. Polly was thought by those in Virginia to be dead until her brother John returned there years later with news of their survival.
Peter was born in Frederick county, Maryland. He was…
…captured by Delaware Indians along the Ohio in 1780, brought to Detroit for a ransom, farmed on Grosse Isle, Michigan. [He was] married to Mary (Polly) Jones who was born 1764 (Va. records 1767 tombstone in Virginia, now West Virginia. [She was] captured by [the] Wyandot in 1777, adopted by [the]Wyandot for 10 years and resided with them near Sandusky Ohio. [She] came to Detroit [and] became a servant in the household of William Macomb.
   This was on Grosse Isle. Peter lived there serving the Macomb household with his mother Sarah, and met Polly after she too was ransomed. They were given a magnificent Copper Kettle as a wedding present from the Macombs. Peter's sister Catherine was married to the famous Simon Girty, who owned property across the river around Amherstburg and Gosfield, on the north shore of Lake Erie. She later divorced Simon and lived with the Malotts in Gosfield.
   Peter was captured by Delaware Indians along the Ohio in 1780, when families traveling to Kentucky with his father on flat boats were attacked. He was brought to Detroit for ransom in 1780. His mother Sarah, and sisters Catharine and Keziah were captured with him, though they were separated by the Indians. She was struck deeply in the head by an Indian bridle during one of the many gauntlets the prisoners were forced to run. Peter sr. remarried as though assuming that his wife Sarah were dead. Sarah and her son Peter and daughter Keziah were reunited at Detroit when he was ransomed. His sister Catharine was the last to arrive, found and brought to Detroit personally by her future husband Simon Girty, who she would later marry. Peter bought Lot 4 from Robert Dennison for a Milk cow, after he and Polly were married. Polly married Peter Malott in "1789, [and] came to Gosfield [in] 1792." when the Americans took control of Detroit after the Revolutionary war. There are some written Macomb ledger accounts from Grosse Isle from October 1787 through 1795. The debits are for Tobacco, Rum, cloth and shoes, while the credits are for going to tow (Detroit) for the doctor, mowing, bringing 1000 10 foot pickets to the waterside on Grosse Isle, and for "Suckling William," from March through August of 1789. This is apparently William Macomb, the son of Captain William Macomb. Incidentally, Captain Macomb is the fellow who, in !816, would shoot Chief Tonquish and his son up the creek where Tonquish creek meets the Rouge River, now in Westland. These, then, are our first relatives to come to live at Kingsville, before it was even called Kingsville. The boundary between British and United States land was not clearly fixed until 1794. From 1783-1796, Detroit remains British, though the boundary is set by a 1794 treaty. Mrs. Malott continues:
Peter got full title to Lot 4, W. D. Gosfield Towwnship in 1798 by a George III deed. Peter died [in] 1815. Mary 1845, both buried close to [a] memorial tombstone near [the]lake bank on Lot 4 W. D. near present Kingsville, Ont. James Malott, his great, great, great grandson, owns the residence at almost the exact site of the log cabin. First Methodist services were held at his house. Col. James King, founder of Kingville, first taught in their log cabin before there was a real school building in Kingsville, Ont. They had a cozy walnut log cabin on Pigeon Bay. Their children are:
   Sarah Malott (1784), who died young.
   Joseph Malott (1792-1866), who married Mary McKenkie (1792-1854), had a dock in front of his home. He converted to Methodism in 1809, and served as a lay preacher. Their sons William and Jack William (b. September 27, 1822, d.1890), cousins of Ann Malott, "became a legend as a Great Lakes Shipbuilder. He built four large sailing vessels, the Wave, Eureka, Alzora and the Antelope. He shipped grain to the northern Army from the dock in front of his Lot 7 property during the civil War period. In his old age he planned and had charge of building what would become Kingsville's dock–this dock was purchased by the Federal Government in 1889 at which time he served as harbor master. William married Mary Jane Scratch.
   Mary Malott 1796 who married James Wilkinson. Their children are Joseph, Peter, Ethel, Airy who married a Peter McDonald, and John, who married a Margaret McDonald
Theodore Malott (1799), who died young, and Ann Mallott (1801) who married Capt. John Williams
   Peter G. Malott (1804), the father of Ann Malott who married Peter McDonald
After hearing from a peddler that her father, Jacob Jones, was still alive, and living with her brothers back in Virginia, she decided to go find them. Polly and the young Peter G. traveled to Virginia to visit Jones relatives, as commemorated in a 1911 Jones-Malott reunion. On their way, they met the son, unnamed, that Polly had left among the Wyandot Indians at Sandusky Bay, the half brother of Peter G. Malott. The story had been whispered even to this day in our family, though the form was not clear. An Indian warrior husband had died in a skirmish. Her Wyandotte son was about thirty years old in 1817, and so would have been born about 1787. She left him there with his Grandmother when she was rescued by the British and taken to Detroit. The Indiana branch of the Jones family tells this legend, recorded in an oral story told by Arthur Bartlett. That the son, called Grey Pigeon by Mrs. Malott, but of an unknown name, had children makes it likely that we have not Indian blood but Indian relatives, descendants of one from whom we are also descended.
   The parents of Polly Jones are Jacob Jones, born in 1732 near Wilmington, Delaware. and Dinah Staunton (Stienson, Stanton) (b.1735). These are Colin's mother's father's mother's parents. The mother of Jacob is Hannah Jones, and his father a Welshman who died when Jacob was young. Jacob was an Indian scout. He bought a farm in 1794. This would be a great great grandfather of Colin McDonald, and a Welsh element in his French maternal lineage. His mother and new husband, Samuel Lewellyn, moved to Loudoun County, Virginia, while "Jacob remained behind to be raised in the home of a Delaware planter. There at that time when he was learning many skills to fit him for life, he was allowed ample opportunity to hunt for wild game in the woods." Jacob married Dinah on September 28, 1763 in Burlington, New Jersey, then moved near to his mother and step father in Virginia. Dinah was the daughter of John Staunton, a descendant of one of the Dutch founders of New Jersey, and Mary Gale, the daughter of Samuel Gale and his wife Mary, reported to be of the third or fourth generation of Gales in New Jersey, the descendants of a Swedish colonist named Gale. Jacob and Dinah had eight children:
Mary (Polly) 1764 in Loudoun County, Virginia
John 1766 in Loudoun County, Virginia Raised a large family near Grafton, W.Va., d. 1850. Wife Nancy and Daughter Rebecca.
Benjamin 1768 in present West Va.
Samuel 1772 in present West Va.
William 1774 in present West Va. wife Sarah, Children Samuel and Delight
Jacob Jr. 1775 in present West Va.
Rebecca 1782 in present West Va.
Martha 1784 in present West Va.
   That Samuel remained in the area means that it is likely that he supported the American cause in the Revolutionary war. During their 1817 visit, Jacob Jones presented Polly a gift of a fine saddle, and John and Benjamin Jones gave her a sleek Black horse, as the Malott family owned into the twentieth century.
Peter G. Malott (1804-1882) married Julianna Wigle (1805-1891). The children of Peter G. and Julianna are:
Ann Malott, who married Peter McDonald
Jane Malott, who married Angus McDonald
Mary Malott, who married Solomon Fox
Suzannah Malott, who died young
Ezra Malott who married Jeannette Fox
John Jones Malott, who married Hannah Ihler
Eliza Malott who Married William G. Fox
Leonard Malott who married Melinda Augustine and then Martha Pykett
Elizabeth Malott, who married Solomon Iler
Delight Malott, who married John Middaugh
   The mother of Julianna Wigle is Suzannah Scratch. Her father, and her grandfather were both named John Wendel Wigle. Suzanna Scratch is the grandaughter of Leonard and Mary Kratz, who settled on Hog island and then Grosse Isle after Leonard was ransomed. He was captured at Fort Ruddle's station. As the Fort fell, his wife Mary was in labor with her first son, Peter, whom she lost when she fell and dropped him during the forced march of the prisoners. These would have been neighbors of the Mallots on Grosse Isle in the 1780's. The Kratz lived on the North side, and the Malotts on the south side next door to the Macomb mansion. In 1790, Leonard was given British lands in Gosfield township, where they would again be neighbors of the Malotts and raise one of the founding families of Kingsville. He had tried to settle there in 1790, but was turned back by troublesome Indians. Since that time, the British government under Captain William Caldwell had signed a treaty with the Indians for the settlement.
   The parents of Peter Malott (1763) are Peter Malot (Melot, Mellott, Melott, Malott) born around 1727 in New Jersey, and Sarah Crossley. Mrs. Malott writes:
[the] Maryland Historical Society terms him a Planter. Census records show he owned slaves, and was [an] Ensign and Second Lieutenant in the Revolutionary war. He first married Sarah Crossley, born 1733, who died [in] Canada [in] 1796, and second, married Racheal, ([whose] birth and death dates are unknown). Peter died [in] Washington County, Maryland [in] 1806.
   He too, Peter Sr., was nearly captured when the Indians had taken his son Peter and wife Sarah. Here, then, is our one known ancestor to have fought in the Revolutionary war, which would have begun when he was about 51 years old, and when his son Peter– who drove a wagon to supply troops at Valley Forge, and would later come from Grosse Isle to Kingsville– was about 11 years old.
   The parents of this senior Peter Malot (1727) are Theodores Mellott (Melott, Malot, Malott) born in New York in 1694, and Catherine de la Chaumet. This Theodore lived in New Jersey, and married twice. Mrs. Malott writes:
We descend from [his] second wife, Catherine de la Chaumet, a Huguenot girl. [They were] married 1727, likely in New Jersey, [and] moved to Frederick County, Maryland, where he has the oldest recorded will in that county (drawn 1751). His home was south and west of Hagerstown, Maryland near present [day] Williamsport. His holdings were on Conococheague Creek close to where it flows into the Potomac. At the time of the Revolutionary War, this segment of Frederick County became Washington County, Maryland.
    The parents of Theodore Melott are Jean Pierre Merlet (Melott, John Peterson Marlatt in one record) and Marie Bellemain. He was baptized May 2, 1658 in Mannheim, Germany, and died in Piscataway, New Jersey in 1702, after living his life in New York. Mrs. Malott relates "his will still exists."
   The parents of Jean Piere Merlet are Gedeon Merlet, born in 1620 in France, and married in Leyden, Holland, August 6, 1644 to Margarit Martin of Limbourge, Belgium. Mrs. Malott writes:
[His] sons Josias (born 1645) and Paul (born 1648) were baptized in Leyden Holland, and [his] sons Abraham (born 1656) and Jean Pierre were baptized in Mannheim, Germany. Gedeon died in New Jersey in 1663 and it is thought that his wife Margarit died before him. In the year 1675 the properties of Gedeon and his sons included 273 acres on the south side of Staten Island. There has been found a baptismal certificate for a daughter Maria, 1646, [though] no other record mentions her.
   Finally, the parents of Gedeon Merlet are Josias Merle' and Jeanne Robb of Roucy, Champagne County, France. [One geneaology site lists his birthdate as 1598, and his father as Gidean Merle Mallott (1578-1656 (76-78) and Laure Sartoris, born in 1582 in Aquitaine, France. Laure Sartoris is the mother also of Josais brother two years younger, Philippe Merlette. Jeanne Robbe, too, is the daughter of Robert Robb b. 1575 in Champagne, Aquitaine, France, and Mary Treat, born on Februarty 6th in 1574, also in Champagne] Merle' and Marle' families resided in Roucy, Champagne county, in the 900's, and these were counts that married into the French Aristocracy. They, or Gideon, left, according to Mrs. Malott, because the area was intolerant toward French Protestants, the Huguenots. The baptisms outside France would then be Protestant. The Malotts of Grosse Isle had no connection to the mission of Father Gabriel Richard or to the Catholic French of Detroit, consistent with a French Protestant heritage. They seem to have become Methodist as a result of the preaching of William Case around Kingsville in 1809. These are the only ancestors of ours to date that can be traced across the Atlantic, and prior to the Revolutionary war. Gedeon left the area of Champagne, France, and was moving around Europe. He crossed with Jeanne Pierre and his three brothers some time after 1656 and before 1663. Mrs Malott writes that the Dutch West India Company made it known that new settlers were being sought to colonize the New Netherlands." So Gideon "took his wife Margarit and their four sons with other French families on a perilous journey across the Atlantic aboard the Pummerland Church. They arrived in October of 1662, while New York was still Dutch, just before the English with the Duke of York took over the city, in 1664.The sons owned the 273 acres on Staten Island from 1675 and into the 1670's. In 1674, Governor Clove appointed Gideon a magistrate. His son Jean Pierre Melott remained in New York until 1700, and died at Piscataway, New Jersey in 1703, leaving lands in New Jersey and the West Indies to his sons, and gold earrings to his daughter and step daughter. Theodorres Melott moved from New York to New Jersey with his parents. Then sometime before 1750, he, his second wife and the children of his second marriage entered the frontier lands of Western Maryland. He was one of the first settlers of Frederick County, Maryland, having the oldest will in the county. His son Peter (1727) likely married his wife Sarah in New Jersey. In 1754, "their names appear on a lease signed by Lord Baltimore for lands on Conococheague Creek, where it flows into the Potomac, at what is now Williamsport, Md." He owned slaves, and rented pasture lands for many livestock. "His name appears on militia lists in the 1750's, and again in 1778 and 1780" as "ensign and 2nd lieutenant in the Western Maryland Militia. His elder sons, from his first marriage, served in combat at Quibbletown and Monmouth, and built huts for soldiers at Valley Forge, and nearly starved, while his son Peter, as a wagoner, helped replace supplies. He was on his way to Kentucky in 1780, when their flatboats were attacked, and his wife, son and two daughters were taken prisoner, during the revolutionary war. This is the Peter who would come to lot 4 in Gosfield, the father of the father of the mother of Colin James. This, then, is the French history contained in the maternal lineage of Colin McDonald, through his mother Ann Malott, the daughter of Juliana Wiegle and Peter G. Malott. We hope to uncover a comparable history for Peter McDonald, the paternal lineage of Colin McDonald.
Chapter IV: Ancient Scottish History
   The Name MacDonald means son of Donald. Mak is the Gaelic or O-Celtic word for son. Our oral family history is that we were once Mac's, but were changed to Mc here in America. I have heard that Mc is an Irish spelling, although our name is Scottish. Donald is said to be derived from Donwald, which means world ruler. There are Donwalds and MacDonwalds from prior the known beginning of the Donald and MacDonald clan of Scotland, in the twelfth century. A rebel Celt MacDonwald appears early in Shakespeare's MacBeth, and he is killed in battle by MacBeth, as reported to King Duncan in the second scene of the first act. At an audition for a production of this play, I was chosen out of an audience from mere appearance, and asked to play MacDonwald. (Though this would have been fun, I did not do it.) Duncan is the name of the king Killed by MacBeth in 1040 in the history, as shown in the play. And where did this MacDonwald come from, and from what Donald is he named? In MacBeth, this rebel to the crown of Duncan is furnished with kerns and gallowglasses …"from the western Isles," that is, infantry and cavalry, from the Hebrides, the islands west of Duncan, who is on the Scottish mainland, near Inverness, on the east side of Albany. Dunwallo Malmutius is a most ancient king and lawgiver, mentioned by Geoffrey of Monmouth in his twelfth century work History of the Kings of Britain. Raphael Holinshed, in the 1500's, wrote a history of Scotland, though the book is hard to find, except in pieces that pertain to Shakespeare plays. One wonders if Donald the grandson of Somerled was named after a Donald or Donwald in the Gaelic ancestry of Somerled, or whether it is simply a separate line of Donald that begins with the grandson of Somerled. The possibility is that Somerled was already of a clan Donald, or already a "MacDonald," so that his grandson Donald was named after someone in the ancestry of Somerled. In Holinshed, Shakespeare's MacDonwald is Makdowald, without the n, which is closer to MacDowell, and he seems to be from Lochaber, as is Banquo, though his connections are to the Isles. There is another character Donald in the history of Holinshed, whose murder of the king McDuff, who preceded Duncan, furnished many particulars conflated in the murder of Duncan by MacBeth. But the most obvious Donald is Donald Bain, the brother of Malcolm III and son of King Duncan. These fled after the murder of Duncan by MacBeth, and were suspected of the Murder, so that MacBeth usurped the throne. Donald was King in the year 1097, after the death of his brother Malcolm III before he was deposed by the Norman English, though it is not clear that he had any offspring or that he was father or grandfather to Somerled.
   Elsewhere, the name O'Donnell and MacDonnell appear in the north and the northeast tip of Ireland as the Lordships of Irish clans a map of Ireland as it was around 1500, raising the possibility that the Donalds of the isles are related through the Irish origin of the kingdom of Dalraida. This part of Northern Ireland was called Dal Raita, and is likely the origin of the Irish who crossed into the Islands and into Albany, the mainland or north part of the British island. This raises the question of the difference between O' and Mac as the preface meaning son of, and the answer would tell us much about the origin of these Scots. My present conjecture, wrong but on the right track, is that Mac is Q Celtic while O' is P-Celtic, from the two different Celtic migrations into Ireland, in the north and south, that are present in the Irish ancestry.
   My Brother Brent and I were painting at the house of a Campbell when we learned of a famous old story of the feud between MacDonalds and Campbells, going back to the massacre of McDonalds by Campbells back in Scoltland (which occurred in 1692). They said that there is an island called MacDonald in Scotland with a cemetery of our ancestors. Campbells are the most powerful of the Highland clans, and the name Colin is found here rather than the MacDonald line in the thirteenth and fourteenth centuries. According to the video Scottish Clans, King James had ordered the massacre, after the clan leader was accidentally six days late for a required visit to declare loyalty. A section of the Campbell clan was ordered to carry out the massacre, of some 150 MacDonalds including women and Chidren. Mac ? was killed in his bed, and his wife thrown out into the February snow, where she froze to death. The decision was made by the secretary of State, ,and the Campbells involved were only following orders. The main branch of the Campbells denounced the attack
   Andrew Ward, researching an article for National Geographic around 1996, ran into the current head of the entire MacDonald clan, at a Hotel he runs with his wife's cooking, on the Isle of Skye, north of the Isle of Islay. He writes of an interview with…
the supreme Macdonald, the Right Honorable Godfrey James Macdonald of Macdonald, Lord Macdonald, chief of Clan Donald, and descendant of the Lords of the Isles. "You go speak to Lord Macdonald," one local wryly advised me. "He waits on tables." "Lord God," as his detractors call him, has spent his adult life laboring to salvage his family's estate from the ruination of his father's death taxes and centuries of ancestral debts. "Until perhaps 25 or 30 years ago, if you had an estate you could continue to draw credit, and the banks were quite happy," he cheerfully explained as we spoke in a drawing room of Kinloch Lodge, his hotel on the Isle of Skye, where, surrounded by ancestral portraits, wealthy guests dine on his wife Claire's gourmet cuisine. "But nowadays you're judged on your ability to actually earn money." He sold about 20,000 acres to the Clan Donald Lands Trust, which operates the Clan Donald Centre and is sustained, he explained, "with a lot of help from overseas clansmen." A cordial and courteous man, Lord Macdonald looked neither lordly nor chiefly in his shabby blue corduroys and shoes with worn out soles. Aside from the occasional photograph of children in kilts, the lodge seemed less Scottish laird than English country gentry. In fact Lord Macdonald spoke in cadences so upper-class English that it was a little jarring to hear him insist that he was "a Highlander to the absolute core."
   Descended from the 12th-century warrior Somerled, who chased the Norsemen from the Hebrides, the MacDonalds were for seven centuries the defenders, as Lord Macdonald put it, of the old order. At the Clan Donald exhibit, the Lords of the Isles are described as "men untamed, noble, hearty … open-handed and generous." But the later chiefs proved openhanded only up to a point, and that was the Highland "clearances," one of the most squalid chapters in the squalid history of property law. Between 1760 and 1855 the chiefs cleared the once heavily populated glens of their kinsmen in order to profit from cheviot sheep, banishing thousands of Highlanders to Scotland's cities and its bleak and windy coasts or herding them onto ships for indentured service in the New World. I asked Lord Macdonald if any expatriates had ever challenged the seemliness of his turning for his estate's survival to the descendants of the very people his ancestors had evicted. "Not a bit," he said. "On two or three occasions people have come up in a sort of joking fashion and said, 'Your family were responsible for me ending up overseas.' But no, not a bit. In fact, the links that bind the Highlanders that live in this country and the Highlanders who went overseas are stronger than ever. "I'm not in any way trying to sound patronizing or anything," he added, "but one has got to understand the state of the Highlands as it was after 1745. They were grossly overpopulated. Starvation was at an enormously high level. Something had to happen."
   So it is most likely that our ancestors came to America after 1745, though it is not even clear whether they came to Canada, through Nova Scotia to Kingsville, or rather through the United States, as did the MacDonalds of South Carolina, arriving in Kingsville through Detroit, as did the families of the Malotts and Kratz at the founding of Gosfield on Lake Erie. Uncle Bobby once mentioned Nova Scotia, as though the father of Peter and Angus might have come from there. John and Hugh McDonald of Kingsville came directly from Scotland to Kingsville in 1812, and the Doctor with General Wayne's army may have come through Detroit. But we cannot connect our oldest known MacDonald relative, Peter, back to either.
   The McDonald or Donald clan lives on the isle of Islay, on the south part of the inner Hebredes, the islands off the West coast of Scotland. The clan of the MacDonalds of Scotland, called clan Donald, is said to be named from Angus Mor, "MacDonald" the son of Donald, son of Reginald, son of Somerled. They were Lords of the Isles of the Inner Hebrides, with an independent powers of a Dukedom, not entirely subject to the crown except by treaty, as under the Stuart Kings. The clan is traced to Somerled, who was Gaelic on his father's side and Norwegian on his maternal side. And so, if we are related to these MacDonalds, we have here a Norwegian or Viking line that might be traced into Norwegian history. The grand father of Somerled is Gilledomman, and he is called MacGilbred, or son of Gilbred. His name means summer wanderer, as the Vikings were called. He "seized the Isles from the King of Man in 1156 and founded a dynasty that in time became the Lords of the Isles." Somerled, titled king of the Isles, chased the Norsemen from the Hebrides in the Twelfth century, and was killed at Renfrew in 1164, leaving three sons, Dougall, Ranald, and Angus. Ranald or Reginald (d. 1207), was the father of Donald.
Gilledomman
Gilbred
Somerled (d. 1164)
Reginald (d. 1207)
Donald
Angus Mor (MacDonald)
Angus Og (MacDonald)
John (d. about 1380) and John Og
Gogfrey and Donald, (sons of John)
Alexander (d. about 1447) (son of Donald)
John, Hugh, Celestine (d. about 1498)
Angus Og, (d. about 1489) son of John
Alezxander of Lochalsh, son of Celestine
  As is written in the article "The History of the Clan MacDonald,"
According to Highland tradition, Donald made a pilgrimage to Rome to do penance, and obtain absolution for the various enormities of his former life; and, on his return, evinced his gratitude and piety by making grants of land to the monastery of Saddel, and other religious houses in Scotland.
   The son of Donald was Angus Mor (MacDonald), who supported the Norwegian King Haco. According to the Wikipedia article on the Lord of the Isles, King Haakon IV of Norway (reigned 1217–1263) confirmed Donald's son Angus Mor (the Elder) Mac Donald (the first Macdonald) as Lord of Islay, and the two participated jointly in the Battle of Largs (1263). When that ended with an effective victory for Scotland, Angus Mor accepted King Alexander III of Scotland as his (nominal) overlord and retained his own territory.
   He received lands in the peninsula of Ardnamurchan, north of the isle of Mull, and confirmation of the land given by his father and grandfather to the monastery at Sadell, when in 1284 he appeared at a convention declaring Margaret, called the Maid of Norway, heiress to the crown of Scotland. She died, leaving a confused circumstance of 12 or 13 claimants to the Scottish throne. Edward I supported John deBaloil, who in 1292 was declared the Scottish King. Then in 1296, Edward defeated Baloil at Dunbar. In 1297, William Wallace led the fight for Scottish Independence, killing the Sheriff after his wife had been killed. Wallace gathered Scots of every rank and defeated the English at Sterling in September of 1297, and restored Scottish Independence in the name of deBaloil. He attacked the English forces as these were crossing a bridge, dividing the army and throwing many into the river to drown. Wallace was then defeated at Falkirk the following July, of 1298. Wallace was outlawed in 1304, and betrayed to the English in 1305. He was hanged, drawn and quartered, and said think not that you see the death of an outlaw, but the birth of liberty." The principle of Liberty recognized in the writers that influenced the American revolution, Locke and Harrington, as well as the assertion of liberty against the British crown, are echoes of this fight for Scottish Independence. After his execution, his followers allied with Robert the Bruce, though Robert had opposed Wallace. On the basis of descent from King David I of Scotland, Robert the Bruce became King Robert I of Scotland. David I was the son of Malcolm III, who killed MacBeth in 1057. David first inherited southern Scotland, below the Forth of Clyde, then ruled as King of Scotland from 1124-1153, after the death of his brother Alexander. In 1307, Edward II succeeded his father to the throne of England, and for a time, distracted by war with France, he gave up the attempt to subject Scotland. From 1307 to 1314, Robert won battles against pro-English Scots and even invaded northern England. Then when Edward II invaded, Bruce and the Scots defeated the English at Bannockburn, securing Scottish Independence, though a decade of war with the English would follow. Robert the Bruce died in 1329, leaving a state of feudal anarchy, in which the English under Edward III again invaded, supporting the claim of Edward de Baloil, in 1335. The son of Robert the Bruce was brought by the Scots from France to rule as David II. He invaded England …Durham, and was imprisoned before an enormous ransom secured his release in 1357. He was succeeded in 1371 by Robert II, the first Stewart King. (The Robert II and the Stuarts are said to descend from Walter, the grandson of Alan Fitzflaad, who came with William the Conqueror, and died in 1114. The grandson was appointed High Steward to David I, and through two centuries the hereditary title became a surname. Another origin, though, is again indicated by Holinshed and Shakespeare, whose MacBeth has a character Banquo, Thane of Lochaber, from whom, as Holinshed writes, "the house of Stewards is descended." (History of Scotland, 168/2/12). Gordon Donaldson History of Scotland, p. ) writes that the latter origin is false, though it is not clear how this is known. The throne was held by the Stuarts even till James VI of Scotland inherited the throne of England in 1603, through 14 successions, until 1714.
   The history of Scotland during the period when Scottish independence was secured is the context of the story of the MacDonald clan in the inner Hebrides. The sons of Angus Mor were Alexander and Angus Og (Og means "the younger"). In 1284, Alexander joined the Lord of Lorne against Robert the Bruce, while Angus Og supported the Bruce. Alexander forfeited his possessions, including lands added by marriage to a daughter of Ewen of Ergadia, to his brother Angus Og, and died in the prison at DunDonald Castle. Angus Og fought at Bannockburn at the head of his clan, when 6000 Scots defeated Edward and 20,000 English to secure Scottish independence from England. For his fealty to the winning side, Angus Og was made Lord of Lochaber, Durror, Glencoe, Mull, Tyree and Lorn. This is described in the History of the Macdonald Clan:
   Angus assisted in the attack upon Carrick, when the king recovered "his father's hall;" and he was present at Bannockburn, where, at the head of his clan, he formed the reserve, and did battle "stalwart and stout," on that never-to- be-forgotten day. Bruce, having at length reaped the reward of all his toils and dangers, and secured the independence of Scotland, was not unmindful of those who had participated in the struggle thus victoriously consummated. Accordingly, he bestowed upon Angus the lordship of Lochaber, which had belonged to the Comyns, together with the lands of Durrour and Glencoe, and the islands of Mull, Tyree, &c., which had formed part of the possessions of the family of Lorn. Prudence might have restrained the royal bounty. The family of the Isles was already too powerful for subjects; but the king, secure of the attachment and fidelity of Angus, contented himself with making the permission to erect a castle or fort at Tarbat in Kintyre, a condition of the grants which he had made. This distinguished chief died early in the fourteenth century, leaving two sons, John his successor, and John Og, the ancestor of the Macdonalds of Glencoe.
   John MacDonald, the son of Angus Og MacDonald, moved back and forth between support for the English and for David II. Disputing a grant of land given him by the Bruce, John joined the party of Baloil and the English in a treaty concluded on December 12, 1335. But when in 1341 the English again gave up the subjection of Scotland, he made an agreement with David II to support his government in exchange for the recognition of the Macdonald title to certain lands. Then in 1346, Ranald of the Isles was slain, and John claimed his inheritance by having married his sister. David and the crown opposed the inheritance, as concentrating too much power in a single head of the Lord of the Isles. John was then restored to the party of Edward Baloil, and was then able to "concentrate in his own person nearly all the possessions of his ancestor Somerled."
   In 1333, Baloil invaded from England, but was driven out by the Scots. The following year, though, the English invaded and occupied southeastern Scotland, after a victory at Berwick-Upon-Tweed. But then Edward III was again distracted by war with France, and by 1341 Scotland was again liberated. David, though, invaded northern England in 1346, and was taken prisoner, until an enormous ransom was paid, in 1357. By 1366, David appeared to have sold out to the English, and those who once supported the national party shifted allegiance to the successor to the throne, Steward of Scotland. The allegiance of John MacDonald shifted to Robert Steward and the Scottish national party. He was married to the daughter of Robert Steward, the founder of the Stuart dynasty who was to ascend to the crown of Scotland in 1371, to rule until succeeded by his son Robert II in 1390. Robert II ruled until succeeded by James I in 1406. Following the advice of Robert the Bruce to not allow the accumulation of too much property under a single head in the rebellious Isles, Robert persuaded John to divide the inheritance of the families of his two marriages.
   Godfrey, the eldest surviving son of the first marriage, ruled on the mainland, as lord of Garmoran and Lochaber; Donald, the eldest son of the second marriage, held a considerable territory of the crown, then known as the feudal lordship of the Isles; whilst the younger brothers, having received the provisions usually allotted by the law of gavel, held these as vassals either of Godfrey or of Donald.
   Donald invaded Ross to uphold a claim through his marriage to Mary, the sister of Alexander, Earl of Ross. and conquered the territory of Ross, but was checked at Harlaw on July 24, 1411 by the earl of Mar, before being forced to give up the claim to Ross and subjected to the Scottish crown by the Duke of Albany, in1412. But then the revenge of James I destroyed the family of Albany, and Alexander, the son of Donald succeeded without opposition to the territories of the Earldom of Ross.
   James I, the King of Scotland, attempted to reduce the Nobles of the Highlands to submission. He called a council at Inverness, and seized about 40, including Alexander, now Earl of Ross and Lord of the Isles, his mother the of Ross, and Alexander MacGodfrey. James executed MacGodfrey, and, thinking the Lords sufficiently reduced, set Alexander free. Alexander flew to arms, but was defeated, and only by extreme submission demonstrated at Edinburg in 1429 on Easter Sunday where he appeared half naked on his knees before the king, was spared his life, though he remained imprisoned at Tantallon castle. Two years later, the islanders again rebelled, under the cousin of Alexander, Donald Balloch, chief of clan Ranald. After a victory at Lochaber, he did not follow it up, but fled into Ireland. James then came personally to the islands and defeated the rebellion. He was presented with what may have been a false head of Donald Balloch. But then James, surprisingly, released and restored Alexander to his dominions, and Alexander was loyal until his death around 1447.
   After the death of Alexander, his son John, Lord of the isles, again entered rebellion with Douglas and Crawford. John seized the royal castle at Inverness and claimed independence of the crown, but after Douglass was murdered at Edinburgh, he was again forced into submission. John then faced the rebellion of his own son Angus, which proved to be the ruin of the principality of the Isles. The story from the History of the Clan MacDonald is as follows:
   It appears, however, that Angus Og III, having been appointed his father's lieutenant and representative in all his possessions, took advantage of the station or office which was thus conferred on him, deprived his father of all authority, and got himself declared Lord of the Isles. How this was effected we know not; but scarcely had he attained the object of his ambition, when he resolved to take signal vengeance upon the Earl of Athole, an inveterate enemy of his house, and, at the same time, to declare himself altogether independent of the crown. With this view, having collected a numerous army, he suddenly appeared before the castle of Inverness, and having been admitted by the governor, who had no suspicion whatever of his design, immediately proclaimed himself king of the Isles. He then invaded the district of Athole; stormed and took Blair Castle; and having seized the Earl and Countess, carried them prisoners to Islay. The reason given by Mr Gregory for Angus's enmity against the Earl and Countess of Athole is, that the former having crossed over privately to Islay, carried of the infant son of Angus, called Donald Dubh, or the Black, and committed him to the care of Argyle, his maternal grandfather, who placed him in the Castle of Inchconnely, where he was detained for many years. Mr Gregory places this event after the Battle of Bloody Bay. On his return to the Isles with the booty he had obtained, the marauder was overtaken by a violent tempest, in which the greater part of his galleys founded. Heaven seemed to declare against the spoiler, who had added sacrilege to rapine by plundering and attempting to burn the chapel of St Bridget in Athole. Stricken with remorse for the crime he had committed, he released the earl and countess,and then sought to expiate his guilt by doing penance on the spot where it had been incurred.
   As a proof of the sincerity of his repentance, this Angus Og next engaged in treason upon a larger scale. At the instigation of this hopeful son, his father, whom he had already deprived of all authority, now entered into a compact with the king of England and the Earl of Douglas, the object of which was nothing less than the entire subjugation of Scotland, and its partition amongst the contracting parties. By this treaty, which is dated the 18th of February 1462, the Lord of the Isles agreed, on the payment of a stipulated sum, to become the sworn ally of the king of England, and to assist that monarch, with the whole body of his retainers, in the wars in Ireland and elsewhere; and it was further provided, that in the event of the entire subjugation of Scotland, the whole of that kingdom, to the north of the Firth of Forth, should be equally divided between Douglas, the Lord of the Isles, and Donald Balloch of Islay; whilst, on the other hand, Douglas was to be reinstated in possession of those lands between the Forth and the English borders, from which he had , at this time, been excluded. Conquest, partition, and spoliation, were thus the objects contemplated in this extraordinary compact. Yet no proceeding appears to have been taken, in consequence of the treaty, until the year 1473, when we find the Lord of the Isles again in arms against the government.
   But Angus Og was no party to this arrangement. He continued to defy the power of the government; and when the Earl of Athole was sent to the north to reinstate the Earl of Ross in his remaining possessions, he placed himself at the head of the clan, and prepared to give him battle. Athole was joined by the Mackenzies, Mackays, Frasers, and others; but being met by Angus at a place called Lagebread, he was defeated with great slaughter, and escaped with great difficulty from the field. The Earls of Crawford and Huntly were then sent against this desperate rebel, the one by sea and the other by land; but neither of them prevailed against the victorious insurgent. A third expedition, under the Earls of Argyll and Athole, accompanied by the father of the rebel and several families of the Isles, produced no result; and the two earls, who seem to have had little taste for an encounter with Angus, returned without effecting anything. John the father, however, proceeded onwards through the Sound of Mull, accompanied by the MacLeans, Macleods, MacNeills, and others, and having encountered Angus in a bay on the south side of the promontory of Ardnamurchan, a desperate combat ensued, in which Angus was again victorious, and his unfortunate parent overthrown. By the battle of the Bloody Bay, as it is called in the traditions of the country, Angus obtained possessions of the extensive territories of his clan, and, as "when treason prospers 'tis no longer treason," was recognized as its head. Angus, some time before 1490, when marching to attack Mackenzie of Kintail, was assassinated by an Irish harper.
   Alexander of Lochlash, nephew of John and son of Celestine, next became Lord of the Isles, and entered on a campaign, in 1491, to recover the Earldom of Ross, with the consent of John. After taking the castle at Inverness, he was surprised and defeated by the McKenzies. Alexander was wounded and taken prisoner, and in 1493 the Isles were declared forfeited to the crown. Then:
   In January, (1494), the aged John appeared in the presence of the king, and made a voluntary surrender of his lordship, after which he appears to have remained for some time in the king's household, in receipt of a pension. He finally retired to the monastery of Paisley, where he died about 1498; and was interred, at his own request, in the tomb of his royal ancestor, Robert II. though, quarreled with the King following the Bruce, and joined with Baloil and the English.
   In Scottish history at this time Some of the general history of the Scottish people is as follows: It is said that the Celts entered the north part of the British Isles from Western Europe about 300 B. C., and were there when the Romans invaded in about 80 A. D. Prior to the entrance of the Celts, a group called the beaker people, from the beakers found in their tombs. These beaker people had bronze, while the people who had lived there for the previous 5000 years, had only flint. The British Isles are situated so that, following end of the last the last ice age, about 10-15,000 years age, as sea levels rose, first Ireland and then Britain were cut off from the mainland of Europe, so that after 6000 b. c., people had to arrive there by boat. The first inhabitants of Ireland seem to have crossed from Britain about 6000 B.C, from Scandinavia, and are found there, as J. H. Andrews relates, "near Colerain in Derr and Tullamore in Offaly." These lived in round huts with a central hearth, and used microliths, small flint blades for hunting fish and birds. Their dead are not found, and so they may have practiced cremation, or even burial at sea.
   The first farming is found in Britain and Ireland about 3000 B. C. when the practices of the new stone age, or neolithic age, reached Western Europe. Postholes and stone foundations are found, and round-bottomed pottery. Whorls of stone and bone were used for spinning wool. The tombs called Cairns, found in Northern Ireland and throughout Britain, Europe, and even into Africa and Asia, are from these first farmers. The practice of building the Cairns may have spread from Britain, as these Cairns seem to be the oldest. We do not know how these huge stones were quarried, moved and set up, and, as with the work of the Egyptians, we would be hard pressed to imitate it. Stonehenge in southern Britain, begun about 2500 B. C. and completed before 1200, was likely built by these Bronze Age people. (It is not Celtic, as the contemporary pagans who meet there annually assume) Metals are found from about 2000 B. C, together with a new kind of pottery, the beakers, probably turned on a potter's wheel. Mycenaean copper knives, though, have been found in Britain, dating to near the time of Agamemnon (1200 B. C.). Bronze enters between 2000 and 1200 B. C., together with a new form of burial, in individual graves un-cremated, with bowls thought to be for food beside the bodies. After 800- 600 B. C., as is thought, Celts entered from Europe, and may have conquered the people there in Ireland and Britain because of their use of Iron. The ox drawn plough is also a significant iron age invention that may have been an element in the superiority of the Celts to the beaker peoples. Celts seem to have entered Ireland in two places, directly from Spain to the south and west coast, and from Britain or the isles to settle in the northeast of Ireland. Gaul and British Celtic language are of form called P- Celtic, while in Ireland there is an Irish and Scottish Celtic or Gaelic form, called O or Q-Celtic.
   It is not clear that the Picts were Celtic, and they are thought to have entered the island of Britain about 1000 B.C. Their Kingdom merged with the Scots under Kenneth MacAlpine in the Ninth century, about the time Nennius was writing, and their culture was still alive in the Eleventh Century. Geoffrey says the Picts are from Scyrthia, which means that they are Slavic. One suspects that it is from a south Slavic element, like Hungarian, in the Picts that the Scots get their black hair, while it is due to the Norman and Irish that the usually recessive blond hair comes out in the Polish marriages. And here, in the Scythian ancestry of the Pict, is a place where the peoples and the most ancient stories of Gallicia in Poland and the Celts or Gaels of the British islands may be connected. As Gaels may be responsible for the name of Gallicia, from a settlement in Roman time or before, so the Picts of Albany may have been Slavic, from a people of the same root as the Poles, Russians and Ukrainians. The Pictish language, if it were connected to east or West Slavic, would hold some key, but the Pictish language is apparently lost. Their language, replaced by a Scottish Gaelic, may by that time have already been no longer Slavic but an earlier Brythonic or Welsh-like language, was and as it is written that they mixed with the Britons in marriage. When Scythians are elsewhere mentioned in the history of Albany, they are spoke of as distinct from the Picts.
   According to Nennius, the Picts came to the Orkney islands at least 800 years after Brutus came to Britain. From there they spread into the island of Britain, throughout the northeast of Albany, and in his time they held one third of the island of Britain.
   Of the history of the Irish, though, Nennius writes that "nothing is certain." He reports two stories, and these stories are in hindsight not necessarily exclusive, that is, both might be true. The Irish scholars told him:
   When the children of Israel crossed through the Red Sea, the Egyptians came and pursued them and were drowned, as may be read in the Law. Among the Egyptians was a nobleman of Scythia, with a great following, who had been expelled from his kingdom, and was there when the Egyptians were drowned, but did not join in the pursuit of the children of God. The survivors took counsel to expel him, lest he should attack their kingdom and occupy it, for their strength had been drowned in the Red sea. For his wife was Scotta, the daughter of Pharaoh, from whom Scotia, Ireland, is said to be named. He was expelled, and he wandered 42 years through Africa, and they came to the altars of the Philistines, by the Salt Lake, and through Rusicade and the mountains of Axaria, and by the river Muluya, and crossed through Morocco to the Pillars of Hercules, and sailed over the Tyrrhene Sea, and came to Spain, and there they lived for many years, and grew and multiplied exceedingly. After they had come to Spain, and 1002 years after the Egyptians had been drowned in the Red Sea, they came to the country of Dal Raida, at the time when Brutus was ruling among the Romans, with whom the consuls began, and then the tribunes of the Plebs and the Dictators. The consuls however held the state for 447 years, which had previously suffered the rule of Kings.
   This, the first of the two more famous Brutuses, is the founder of the Roman Republic, and so the date indicated would be about 509 B.C., though his 1002 years requires an older date for Moses than seems likely, though some historians have thought Moses may have lived this long ago. The second story is also of an emigration from Spain, may be of a time slightly earlier than the immigration to Dal Raida, though still later than the entrance of the Picts. First Partholon brought one thousand, who grew to four thousand, but these were wiped out in a plague. Then Nemet, son of Agnomen sailed for a year and a half before being shipwrecked on Ireland, where he stayed with his people many years before returning to Spain. Then finally:
…three sons of a warrior of Spain came with thirty keels between them, and thirty wives in each keel, and stayed there for the space of a year. Later they saw a glass tower in the midst of the sea, and saw men upon the tower, and sought to speak with them, but they never replied; and in one year they made haste to attack the tower, with all their keels and all their women, except one keel, that was shipwrecked, in which there were thirty men and as many women. The other ships sailed to attack the tower, and when they all disembarked on the shore that was around the tower, the sea overwhelmed them, and they were drowned, and not one of them escaped; and from the crew of that one ship that was left behind because of the shipwreck all Ireland was filled, to the present day; and afterwards they came over gradually from Spain, and held many districts.
   What is interesting about these two stories is how well they agree with the date of 800-500 B. C. given for the immigration of the Celts. Both are possible. The most incredible detail is the loading of the entire community into the ships to attack the tower, as one would surely leave behind women and children, or at least one keel load intentionally. The tower is very strange, similar to an oil rig, which would appear clear like glass if it were built of metal beams. But these are the two most ancient stories that attempt to account for how our Dal Raitan ancestors may have arrived in Ireland to begin.
   The people that became the Scots entered the Hebrides from Dal Raita at the Northwest edge of Ireland to settle on the Isle of Argylle, before Colomba founded the monastery at Iona in 565 A. D., for then the Kingdom of Dalraida on the north of Strathclyde mainland of Albany already existed. Yet these apparently had not yet been converted to Christianity, and so may have been cut off from the Irish mainland. Holinshed and Geoffrey of Monmouth are extraordinary when they write on very ancient history, yet they are usually ignored, and the most ancient things in their account are disbelieved, beginning with the things about Arthur. However, both these writers are in contact with Nennius (writing about 809 A. D.) and Gildas (about 520), and many ancient local sources, and these provide our only window into the formation of these peoples, and the only way to apply the flesh of history to the bones of archeology. For example, it is possible that the Micenean copper knives found in Britain were brought from Greece by the Trojan exiles, written of by Holinshed, Geoffrey and Nennius.
   Holinshed and Geoffrey write of the Division of the British isles into three parts by Brutus who came to the island with Trojan refugees in 1217 B. C. (Description of Britaine, Chapter XXI; History of the Kings of Britain, I.1-3). Brutus is the son of Silvius, the son of Ascanius, the son of Aeneas who came from Troy and founded Rome. Exiled from Rome after the accidental killing of his father in a hunting mishap, Brutus went to Greece, and found Helenus and other Trojans there who had been condemned to slavery by Achilleus.
   For this reason, it was thought, the Romans called London Trinovantium, or new Troy. The three are Leogria, Cambria and Albany, after his sons Leocri, Camber, and Albanactus, and Albany is the most ancient name of the region of Scotland. Albanactus, though, soon died, slain by Humber king of the Scythians, (or Huns, according to Geoffrey) and lacking an heir, Locrinus inherited his third. After this time, Albany and Britain were joined and divided between brothers four times, until, amid an invasion by Scythians, Fergus snuck into the tent of Coel I, killed him, and usurped the kingship of Albany from the British, in about 607 B.C. He then divided Albany among his captains, Argile going to a captain Argatheleus, from which the region is apparently named. Holinshed collects this information from Book I of a work by Hector Boecius, apparently an historian of Scotland. These called themselves Scots, and the region Scotland, in 607 B. C. They then began wars with the Picts, who had a castel at Berwick-Upon Tweed built by their captain Beringer. These wars continued until the reign of another Coel, though this is not yet Old king Coel, the father of St. Helen, in the late third century A. D. This Coel expelled these Scots from the lands of Britain, and they did not return until the twelfth king from Coel, Sisilt, was king of the Britons. During the reign of these twelve Kings, the country was re-inhabited by Britons, and this will be the root of Strathclyde. The Scots reentered, and their king Reuther was killed by Sicill, and his descendants, Thereus and then Finane, declared fealty to Britaine. Finane gave his son Durstus to Sicill as a bond, and grew to like him, and allowed him to marry his daughter Agasia. The Scots hated Durstus for his marriage to a Briton, though they were eventually forced to admit his heir Edeir, restoring British blood to the Scottish throne. Edeir was an attendant upon Cassibelane when Caesar invaded the second time, and by treason defeated the British, Edeir was chased into Scotland, and, Holinshed writes, thought the living Scots deny it, their dead writers affirm that Caesar "came beyond Calandar wood, and cast down Camelon, the principal city of the Picts." A round stone temple and monument was built by Caesar near Carron. The monument stood until subverted by Edward I, though the monument in the time of Holinshed remained. (As a living Scot, we comment that Caesar is still far south of the Grampians, near Falkirk, and never even found the Scots of the Hebrides).
   Scots again tried to enter again under the emperor Severus, when those Britons of Westmorland settled by the king in Cathnesse "conspired with the Scots and received them from the Isles," but Severus came in person, in about 208 A. D., and "drove them all out from the main land into Iles, the uttermost bounds of all great Britaine." Here we see the significance of the Hebrides both as a refuge for the Scots, and a place of origin. The Hebrides allow the Scots to develop as a people separate from the Picts, the British and the Irish, and some of this ancient deveopment is centered in Argyle, very near the Isle of Islay.
   The successor of Severus in Albany was Bassianus, who was not supported by the Britons at Cathnesse, and so settled Scots, Picts and Scythians there.
The Romans under Claudius had finally subjected Britain, by about 80 A. D. The Romans invaded Caledonia under the General Agricola, during the reign of Nerva, but failed to conquer the Picts and other tribes of Caledonia. The Picts or Caledonians were called Picts because they wore blue battle paint, and were never conquered by the Romans. The wall of Hadrian (emperor 117-132) was built in 122 A. D. especially to keep back these Picts. Severus (emperor 193-211) restored and expanded the Hadrian wall, and the Antonine wall was later added to make a buffer territory dividing Britain from Caledonia. This seems to have worked to some extent until the Roman empire began to weaken at the end of the fourth century, and it is the Picts harassing Britain when the Angels or English are invited in to help defend against the Picts, about 483. After the fall of Rome, the British of Arthurian times (490-540 A.D.), Aurelius Ambrosius, Merlin and Arthur, defended Britain from the German invasion, before being pushed to the West and North of the island by the English. Wales is the region on the West side of the British Isles, and the mountain of Snowdon, where Thomas Jefferson says his family originates, is in the north of Wales. Merlin is connected with Snowdon, which may have been his mountain refuge. The Angles, under Hengst and Horsa, were invited about 449 to settle in Kent, but then invaded when invited in from Angle-land, Saxony and Jutland by the unfortunate king Vortigern, as told by Bede and in The History of the Kings of Britain by Geoffrey of Monmouth. British exiles from this time formed the Kingdom of Strathclyde, between the Firth of Clyde and Solway Firth. Strathclyde extends even further north, and includes the isle of Jura, just northeast of the Isle of Islay, where the MacDonalds would be centered as Lords of the Isles. The question is whether the Macdonalds are British, Pictish or Irish Scots, and it is possible that, since the Isle of Islay is so close to the British of Strathclyde, they may have elements of all three or four nations, and the Norwegian would be a fourth or fifth.
   These Picts remained in the northern part of the island, Caledonia, after the withdrawal of the Romans in the Fifth century, after about 409. Some of the northern Picts may have been converted in the fourth century, while the southern Picts were converted in the fifth. In 565, St. Colomba and other Irish, called "Scots" by the Latins, entered what is now called Scotland, and converted the northern Picts to Christianity. Originally, Scot is the name given by the Romans to the Irish, and Scotland is named from those Irish who came with Colomba. Colomba was part of the Irish Church established by Saint Partrick about 435? The Pictish king at the time was Bride, son of Meilochon, and he granted Iona to the monks. Iona, previously called Hii, is an island off the southwest shore of Mull. He brought with him twelve fellow workers, called Culdees, or worshippers of God. His monks were allowed to marry and to seek wealth, and had wives on a nearby island. From here, they began to convert the native Druids. Scots from Ireland had already entered in the fifth century, and these formed the Kingdom of Dalraida, north of Strathclyde, where the British or Welsh had settled. The southern Picts, who lived south of the mountains called Grampians, are said to have already been converted, by the bishop Ninian, from Northern Wales (the northwest side of the island called Britain, some time after 400, and possibly just before St. Patrick, a Roman Briton, converted the Irish. Colomba spread a Celtic Christianity from St. Patrick and the Irish, while Ninan would have been closer to Rome. The British had been converted as a nation when in 156 King Lucius wrote to Pope Eleutherius. A Church of St. Martin existed at London when the latter Augustine converted the English in [546?]
   In 685, Pictish territory north of the Firth of Forth was invaded by a large Northumbrian army. The victory of the Picts ended the threat from England for some time. A Pictish king, Angus MacFurgus, subjected both Strathclyde and Dalraida in 730, and a period of peace followed until the Vikings began to attack the coasts of Caledonia in the late eighth century. Here we see for the first time in history, the both the name Angus and the custom of prefacing a paternal name with Mac to mean "son of." This is similar to the Irish addition of O' for the same purpose. The Viking raids allowed Dalraida and Strathclyde to regain independence. The first Scottish Kingdom was called Alba or Alban. It was established when the Pictish king of Dalraida, Kenneth McAlpin became King of both the Scots, on the Western side, and the Picts on the eastern side of the island, north of the Firths of Forth and Clyde, in 844. It is this Kingdom that was ruled by Duncan I, who was murdered by MacBeth in 1040. During the tenth century, having repelled the Vikings, the Alban kings attacked Northumbria, and took the area south to the Solway Firth, establishing the present border between Scotland and England in 1018, during the reign of Malcom II Mackenneth (k. 1005-1034). Duncan I, the grandson and successor of Malcolm II, inherited Strathclyde and all territories north of the Solway Firth and Tweed river were united under a single crown of Scotland. MacBeth killed Duncan in 1040, Malcolm III killed MacBeth in 1057, taking back the Kingdom. Malcolm allowed English refugees to settle in Scotland when the Normans invaded and defeated the English in 1066. The Scots disliked the English influence at the Scottish court, thinking their luxury to be licentiousness, and promoted the brother of Malcolm, DonaldBain, to the throne in 1097. This Donald had fled to Ireland when MacBeth was slain, and was recalled from the Isles, raising the possibility that he is a forbearer of Somerled. But the Norman English William Rufus, who had inherited the throne of England from William the conqueror, invaded and deposed Donald, installing Edgar on the throne. After Malcolm, Scotland fought for 200 years to retain independence from Norman England. There was a 37 year break with the reign of Alexander III ( ). In the struggle over the succession after Alexander (1296), the English king Edward I was able to subject Scotland by raising one of the factious Scottish Barons, John de Baloil, to the throne. When de Baloil refused to Subject Scotland, Edward invaded and stole the stone of Scone, after 1296, the symbol of Scottish royalty on which generations of Scottish kings were crowned.4 This stone, as Gordon Donaldson relates, was said to have been brought from Ireland. Nine years later, William Wallace began a revolt which led to the victory of Robert the Bruce, settling the question of the Scottish succession under Robert I. The History of William Wallace is shown in the movie Braveheart, (written and directed by Mel Gibson). The Royal line of Robert the Bruce ended in 1371, when his son died without an heir, and the Stuart family won a struggle for the throne. In 1603, the Stuart James VI of Scotland became James I of England, uniting Scotland and England. Charles II dissolved the union, but these were united again in the Kingdom of Great Britain, with the addition of Ireland, in 1707. Great Britain was ruled by George III when the American colonists declared Independence in 1776, though it is not yet clear whether our McDonald ancestors were in Scotland or America at the time.
Kings of the Picts
  During an invasion 700 years ago, England's King Edward I took the 181 kg (400 lb) sandstone rock, also known as the Stone of Scone, from its resting place in the town of Scone (pronounced SKOON) in central Scotland. Traditions say that the stone was from Egypt or that it was the pillow of Jacobs dream when he saw the ladder. Edward believed that possession of the stone gave him sovereignty over Scotland. According to ancient prophecy, whoever owned the stone would have power over Scotland. According to legend, during coronations, the stone would supposedly make a groaning noise if the person sitting on it was of royal blood, and it would remain silent if the person was not of royal blood. Except for a brief period of time, the stone has remained under the coronation seat at Westminster Abbey in London, England, for the last 700 years. Every English and British monarch has been crowned on the Stone of Destiny since Edward brought it to Westminster Abbey in 1296. In 1950, four Scottish nationalists stole the stone from Westminster Abbey and returned with it to Scotland. After a series of negotiations, the stone was returned in time for the 1952 coronation of Queen Elizabeth
II.
Microsoft ® Encarta ® Encyclopedia 2005 © 1993-2004 Microsoft Corporation. All rights reserved.
Brude or Bride (k. in 685)
All the Kings of Scotland
Brutus, ruler of all Britain 1217 B. C.
Albanactus
Locrinus (of Leogria and Albany)
Madan
Ebranke (York was renamed from Ebranke)
Conedage…
Gorbodian
Cloten
Scater
Dunwallo Mulmutius
Brenne…
Beline
Peridurus (Inherited the whole upon the death of his brother Vigenius…
Coel (d.607 B.C.)
Fergus (Slew Coel in his bed, 607 B.C.)
Scots expelled from Albany by Coel II
Reuther (Sicill quarelled with Blede his brother)
Thereus
Finane (declared loyalty to Sisill
Durstus (m. Agasia, daughter of Sicill)
Edeir… (Son of Durstus, grandson of Sisill of Britain. Attended Cassibelane)
Marius (Son of Arviragus, settled Scots, Picts and Scyths in Cathnesse
Coel
Lucius (First Christian king of Britain, 176 A. D. The Archbishopric of York included all of Scotland)
Severus Chased the Scots into the Isles, after they had attempted to enter Albany
Bassianus
Coel (father of Helen)
Constantius
Constantine Emperor of Rome 307-335
Maximius (usurped Britain, Expelled all Scots and British from Albany)
Fergus II (k. 422 crowned at Argyle. Slain with Durstus king of Picts, by Maximian King of Britain)
Eugenius (Crowned at Argyle)
Dongard (Slain by Constantine son of Conan
Vortigern (449 invites Hengst and the English into Albany, Scots flee to the isles…
Angusian (kinsman of Arthur, ordained King of Albany; Urian king of Islay)
Malgo
Cadwan (gave all of Scotland to Ethelfred
Cadwallo (Oswald made king of Bernicia)
Cadwallader
Alpine (beheaded. First defense treaty between the Scots and French
Constantine (under Osbright)
Gregour (under Alfred)
Donald (under Alfred)
Constantine (Rebelled, and subjected by Edward)
Edward 923
Athelstan
Malcolm (homage to Athelstan. Indulf made Prince of Scotland)
Indulf (homage to Edward)
Iris (homage to Edred)
Kenneth MacAlpine (homage to Edgar of England. Malcolm made Prince)
Kinald (k.974) (homage to Edgar)
Kenneth King of Scots, (homage to Edward)
McDuff (killed by Donwald)
Malcolm King of Scotland, (homage to Edward)
Malcolm II MacKenneth, grandson of Malcolm I (homage to Edward and Canutus)
Duncan I
MakBeth (k. 1040-1057, usurped before Malcolm attained the age of inheritance)
Malcolm III (k. 1057-94?) (homage to William Conqueror and William Rufus, rebelled and slain by Rufus)
Donald Bane (1093-1094; 1094-1097)
Duncan II (k.1094, installed by Rufus, slain by the Scots)
Donald (1094-1097, reinstalled, then deposed by Rufus)
Edgar (K.1097-1107) son of Malcolm, brother of the last Malcolm. Homage to Henrie I
Alexander I (k. 1107-24)
David I (k. 1124-53)
Malcolm IV (1153-65)
William (k1165-1214)
Alexander II (k. 1214-49)
Alexander III (k. 1249-86)
Margaret (1286-90, a child, daughter of Margaret, the third born to Alexander)
John Balliol (1292-1296) great grandson of David earl of Huntington, who was the grandson of David I and brother to kings Malcolm IV and William)
David II (1329-71)
Robert I (k. 1306-1329, Bruce)
Robert II (k. 1371- 90)
Robert III (1390-1406)
Henry married Mawd the daughter of Malcolm
Alexander (Son of Malcolm and brother of Mawd, Homage to Henry I
James I (k.1409-60) Stewart
James II (k. 1437-60)
James III (k. 1460-88)
James IV (k. 1488-1513, married Margaret, the third child of Henry VII of England)
James V (k. 1513-42)
Mary (q. 1542-67)
James VI (1567- 1625; James I of England, from 1603,
Anne
   I am Mark McDonald (10/9/1960- ). I returned to Texas to attend graduate school in the study of political philosophy, at the University of Dallas, just north of Bremond. I had the good fortune to find a teacher who could open the texts of Plato: Irving Wassermen, who lives now with Loretta in Maryland. Both Irv and Loretta also taught Shakespeare. These two, together with the Bible, are the peak of all education. I taught five philosophy classes at St. Mary's in Orchard Lake, and fourteen classes of American Government at Oakland Community college, while painting with my brother and my friends to make a living. I taught four or five philosophy classes at Eight Mile and Napier, in what we called the Salem Academy, back in the 1990's. I have printed two books on Shakespeare, on long one on King Lear and one short one on Hamlet. Two more books await publication, on the last book of the Bible and on the lyrics of our music.
Appendix:
Robert McDonald
25031 Ross
Redford, Michigan 48239
Dear Uncle Bobby:
Here are some of the things we learned from running into Mrs. Mallot in Kingsville, and buying her Book Simon, Peter and Mary. Colin McDonald, who lived from August 19, 1859- December 17, 1916 was the son of Peter McDonald and Ann Mallott. We don't have dates for Peter yet, but learned that he is buried in the other, older cemetery in Kingsville, near McDonald street. Peter's wife Ann lived from 1824 to 1898, giving birth to Colin, Grandpa's grandpa, when she was about 35. Peter is the brother of Angus McDonald, "a Boer War veteran" who "operated a tinsmith, plumbing and heating business in the hardware store at 24 W. Main Street." The Boer war between Britain and South Africa occurred from 1899-1902. We ran out of time, and no one has visited the old cemetery yet to learn the dates of his life, and possibly to find that he is buried near his father. It is likely that there be an obituary for him in the Kingsville newspaper archives, and this might tell how he or his fathers arrived in Kingsville.
   One possibility we found in the Biographical record in the Kingsville library is from the article of a William G. McDonald- who may be a cousin of Colin and Corydon. There was a John McDonald and his son Hugh (born 1801 in Scotland) who came from Scotland to settle in Tilbury East on Tilbury road, in 1815. This Hugh had two wives, and seven
children from each. Grampa's brother G. Hugh might have been named after this Hugh. William is said to have been engaged in teeming at Ruthven, the village just to the east of Kingsville, for seven years. One story you remembered was that Colin or the one who first came to Kingsville had the best teem of horses in the aria, and that he had come from Nova Scotia. When I asked Mrs. Mallott about a possible connection, she didn't know, but she mentioned a Dr. McDonald who seems to be named Angus, possibly the second settler in Kingsville, for whom McDonald Avenue is named. He is said to have been an officer in General Wayne's army. Anthony Wayne was an American officer who fought in the Revolutionary war. In 1775, he was sent to supervise the surveying and settling of land in Nova Scotia. Another story you remembered of our first settler in Kingsville was that he came from Nova Scotia.
Happy hunting!
Mark
40721 Crabttree Lane
Plymouth, Mi 48170
734-420-3309
P.S. Good to see you all on the 4th
Bibliography
Donaldson, Gordon. (Scotland).
Malott, Madeline Hilborn. Simon, Peter and Polly 1775-1825: A Chronicle of Malott and Girty Families. Canada: Madeline Hilborn Malott, 1994.
Scottish Clans (Video). Directed by Rod Rodrigo and Ken Gray. Ontario, Canada: BFS Entertainment and Multimedia, Ltd., 2000.
World Book Encyclopedia
Microsoft Encarta Encyclopedia, 2005.
The History of the Clan MacDonald
Bede, The History of the English Church and People. translated by Leo Shirley-Price. New York: Dorsett Press, 1955
Holinshed, Raphael. History of Scotland
Ward, Andrew. to the bone